Paris on foot until our feet said, "Take the Metro".
19 Jun 2017
|
France
Travel
Second day in Paris started with a lovely breakfast in our apartment. Kristine and Athena went for Paris Brest, Baguette, Brioche aux Pepits, and some fruit, and we had a leisurely morning feasting.
The Louvre is our closest significant location and seems to be where we start our days. Today we went through the Louvre courtyard and past the pyramids on our way out way to The Jardin du Tuileries and its amazing statues. It was hot and sunny and so we stopped often under the shades of trees. Each shade tree had a cohort of shade seekers and we join on such group of young French people. I commented to Kristine that she looked lovely in her linen dress and not at all like a tourist. Apparently, the young French were eavesdropping and had a laugh at my expense (Athena was working for me running counterintelligence) but I am happy to be a tourist in this lovely town.
We went through the Jardin and out onto the Champs Elysees. There were so many people on the street today, and it was very exciting. However, we missed the real excitement with the police and some guy with a Kalashnikov and some gas canisters in his car. Instead, I had the distinct European experience of having to pay to pee, but at 50p, it was apparently a deal. (I did get free attitude from the gatekeeper when I told her the hand dryer was broken). There were many tempting shops along the way.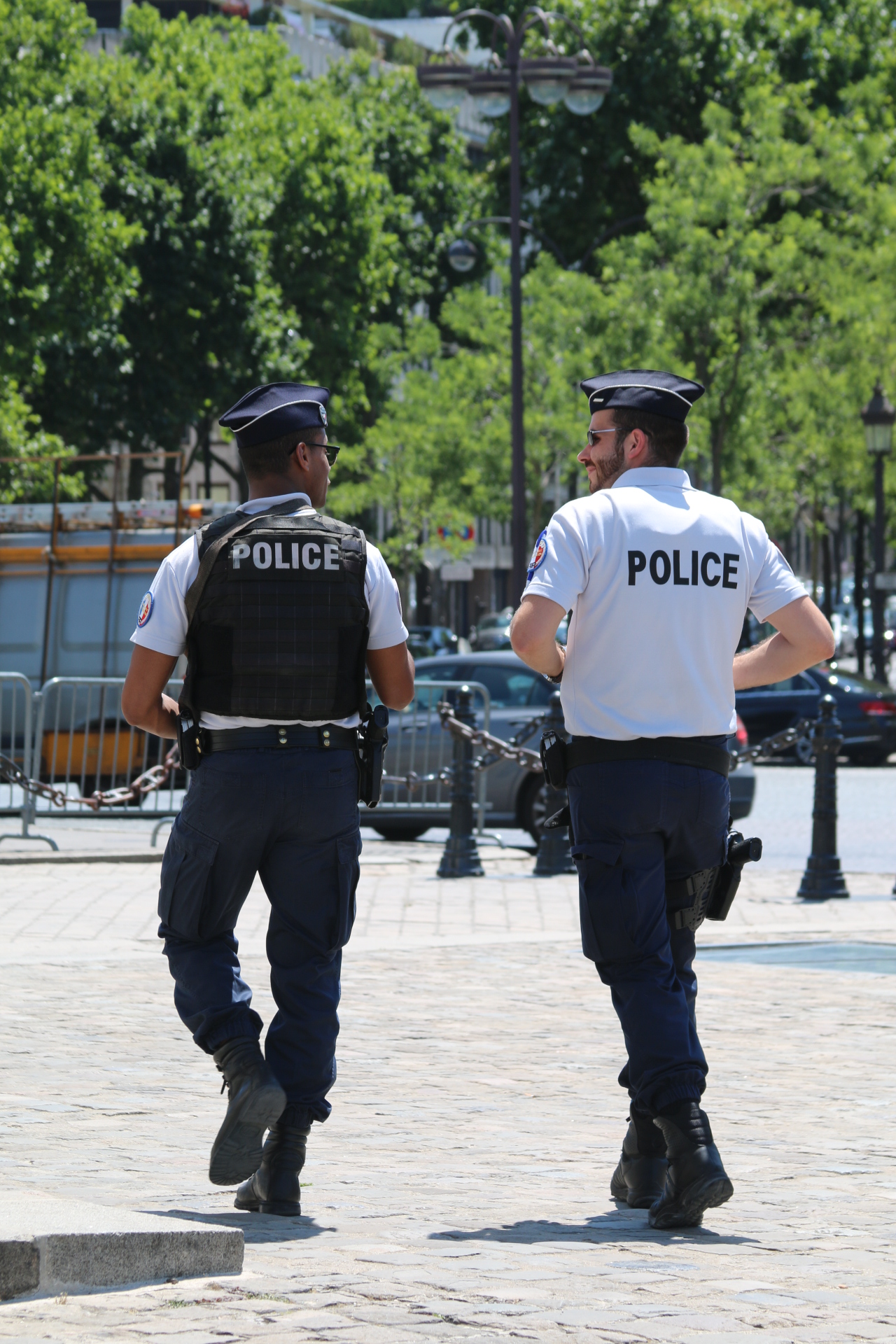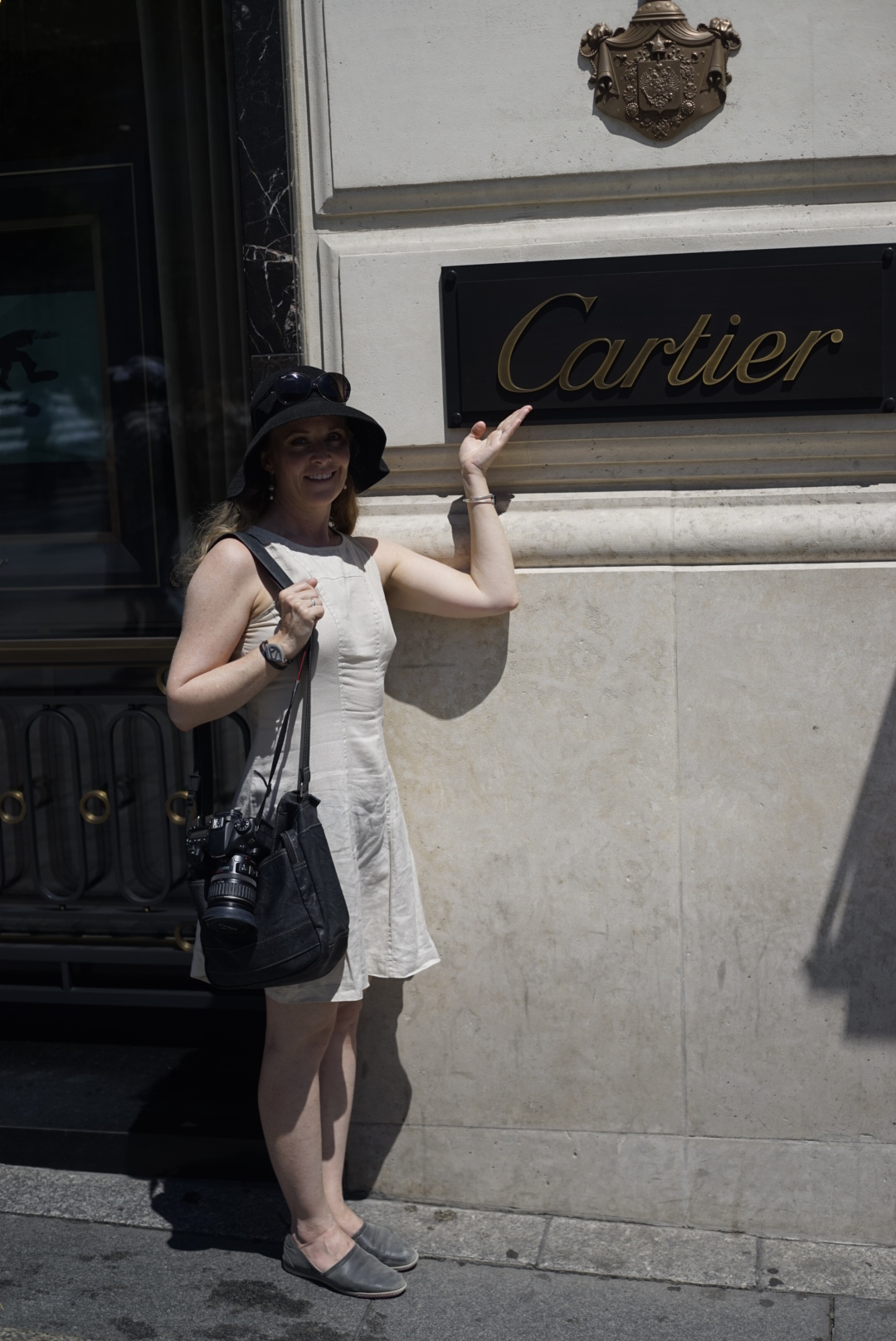 At the top of the Champs Elysees, we lingered at the Arc de Triomphe and were delighted to see reliefs of Pallas Athena on the Arc de Triomphe. We stopped at an Italian restaurant with a view of the Arc to fuel up for our trip to the Eiffel Tower.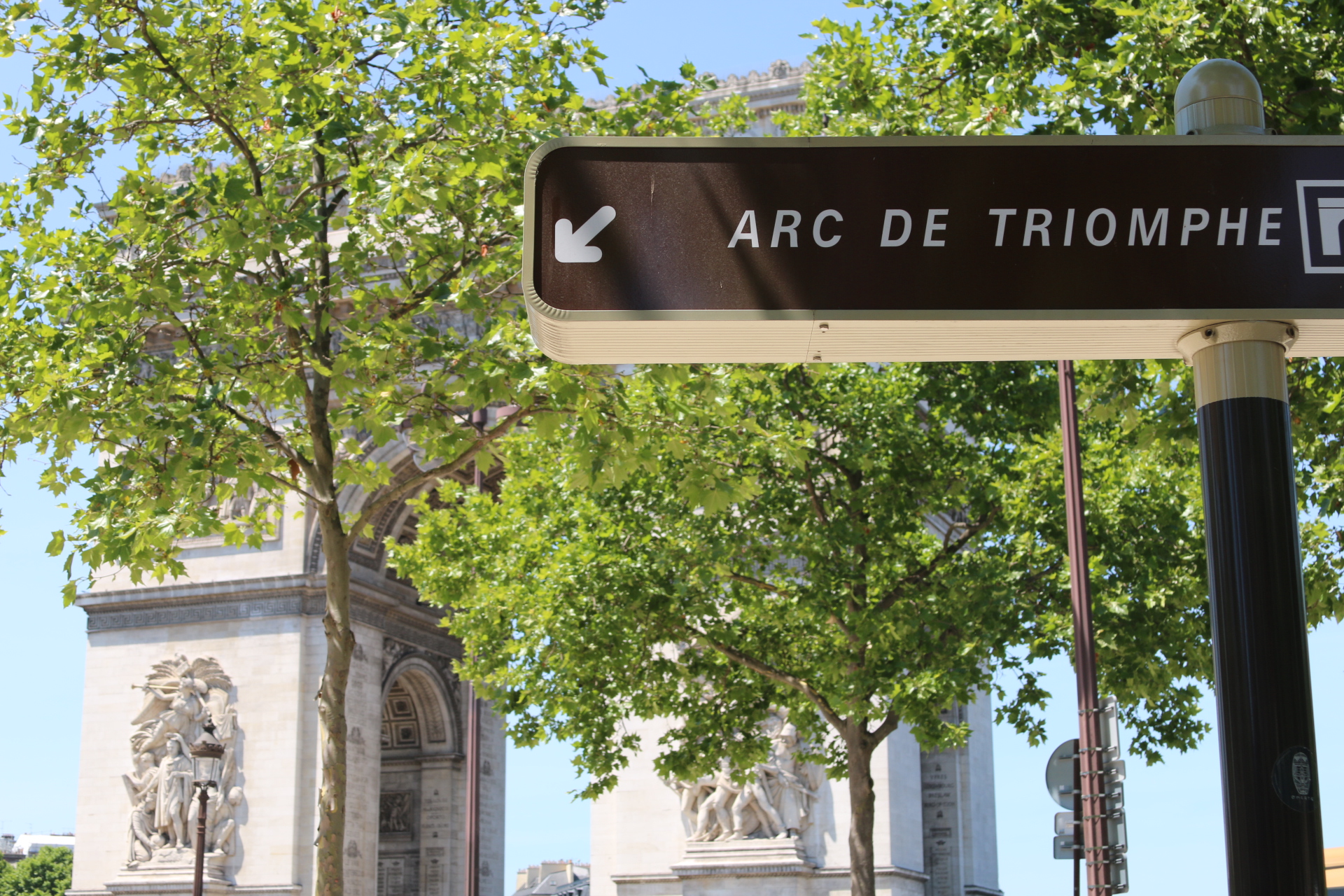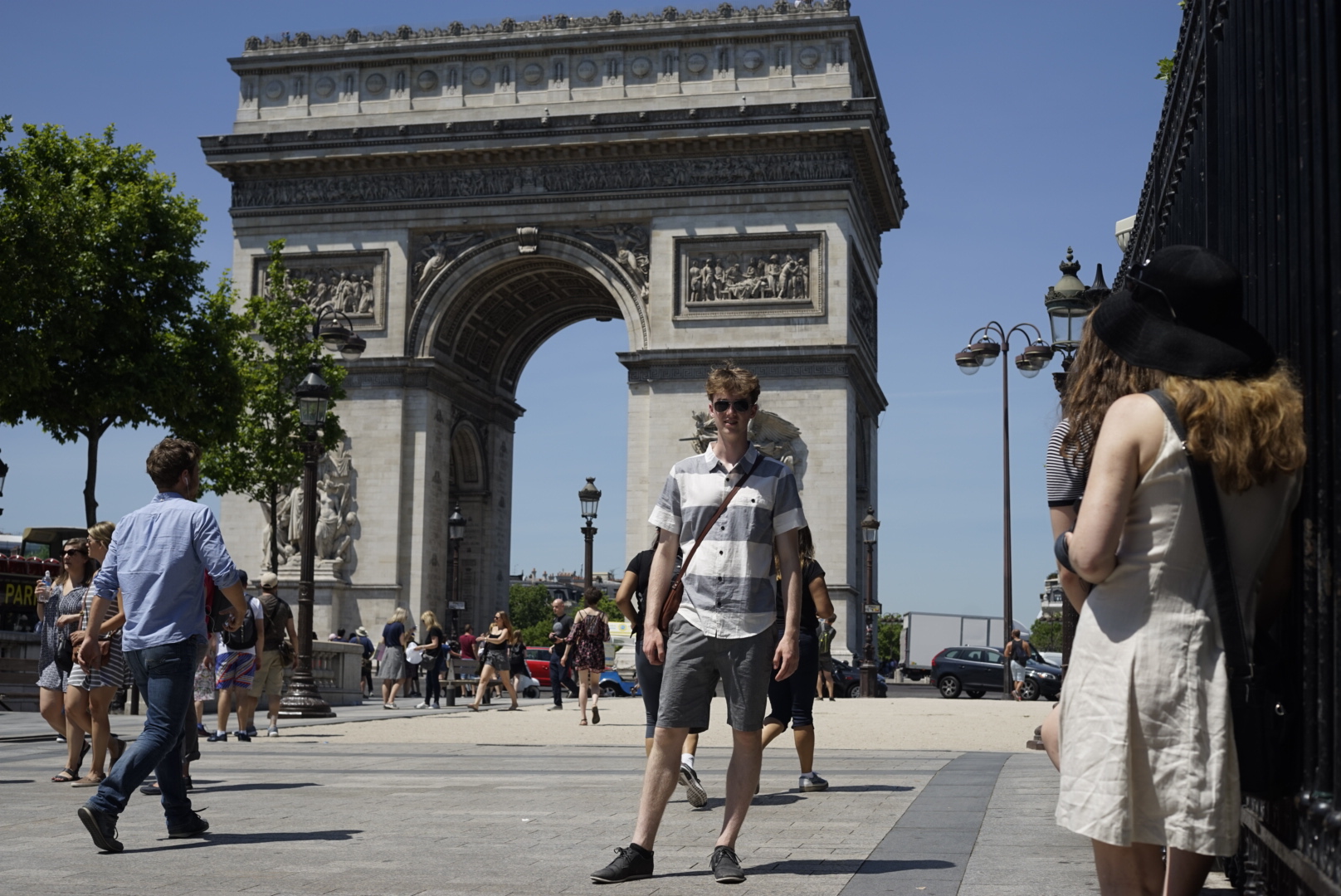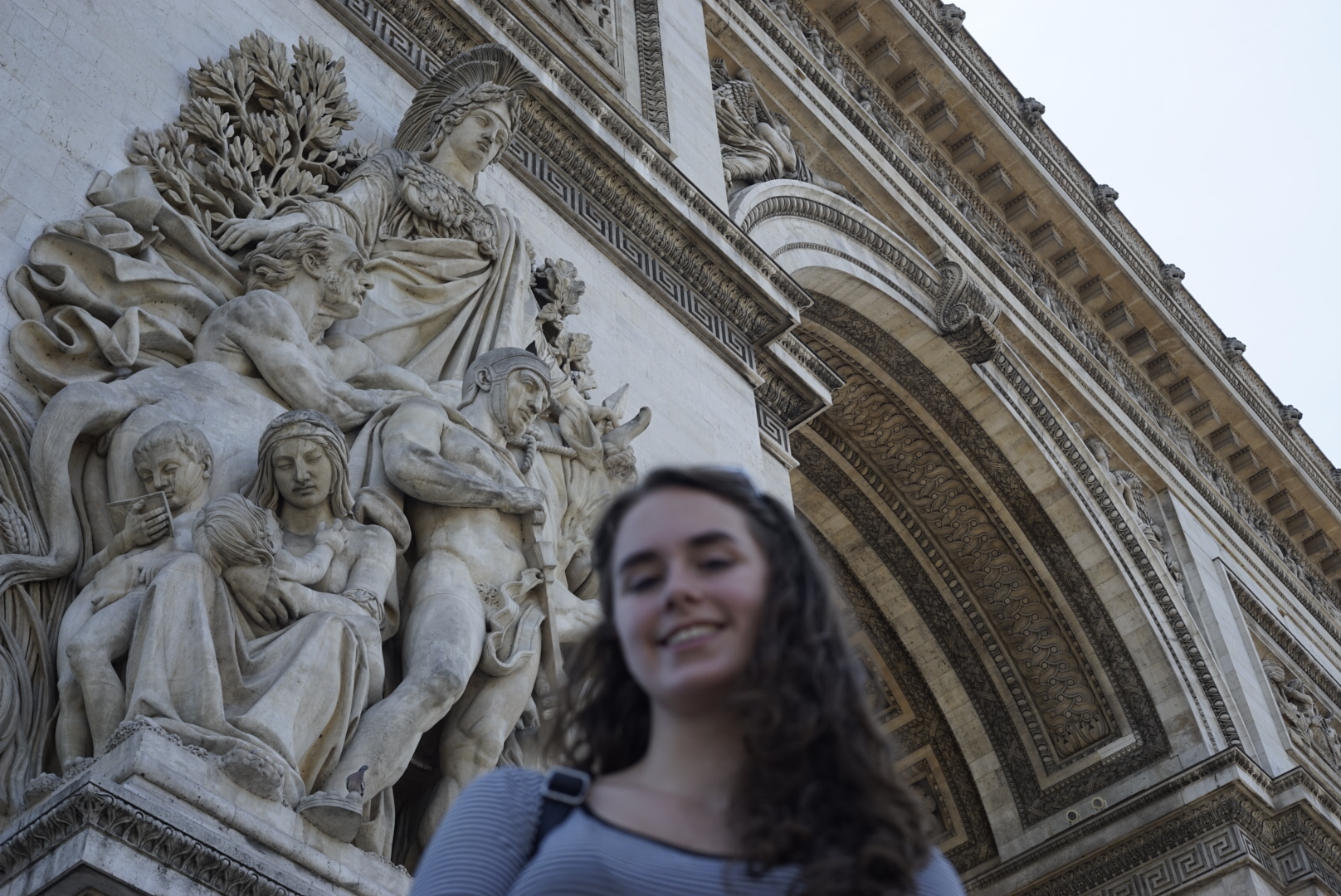 We set off through the beautiful and posh Chaillot district, and stopped in a park under a shade tree. Look who we found.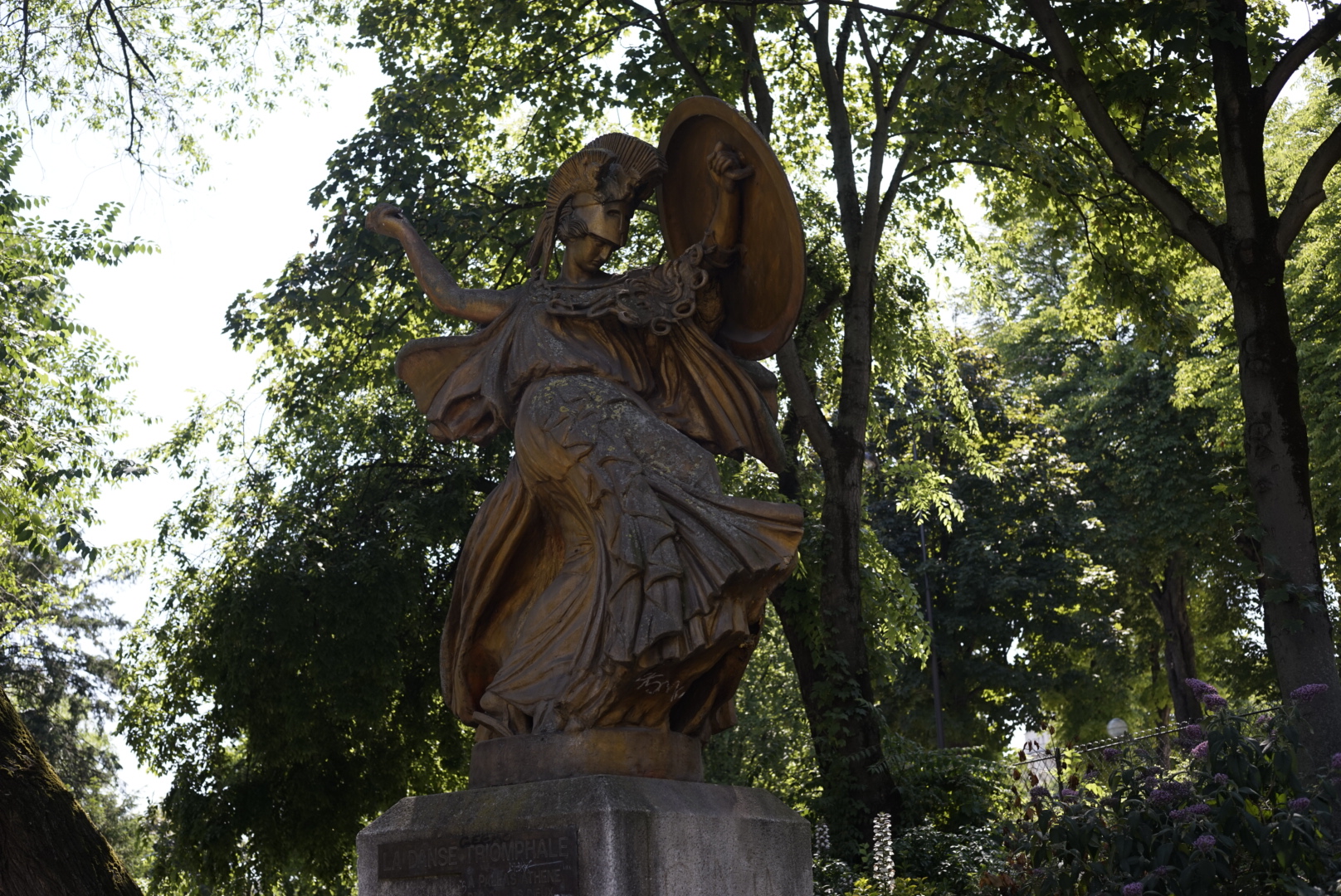 At the Eiffel Tower, we endured a long line (but it could have been worse) to buy tickets up to the "2nd floor" view point. Boy it was busy up there. Of course, the views were lovely with Montmartre being the most prominent landmark in the near distance.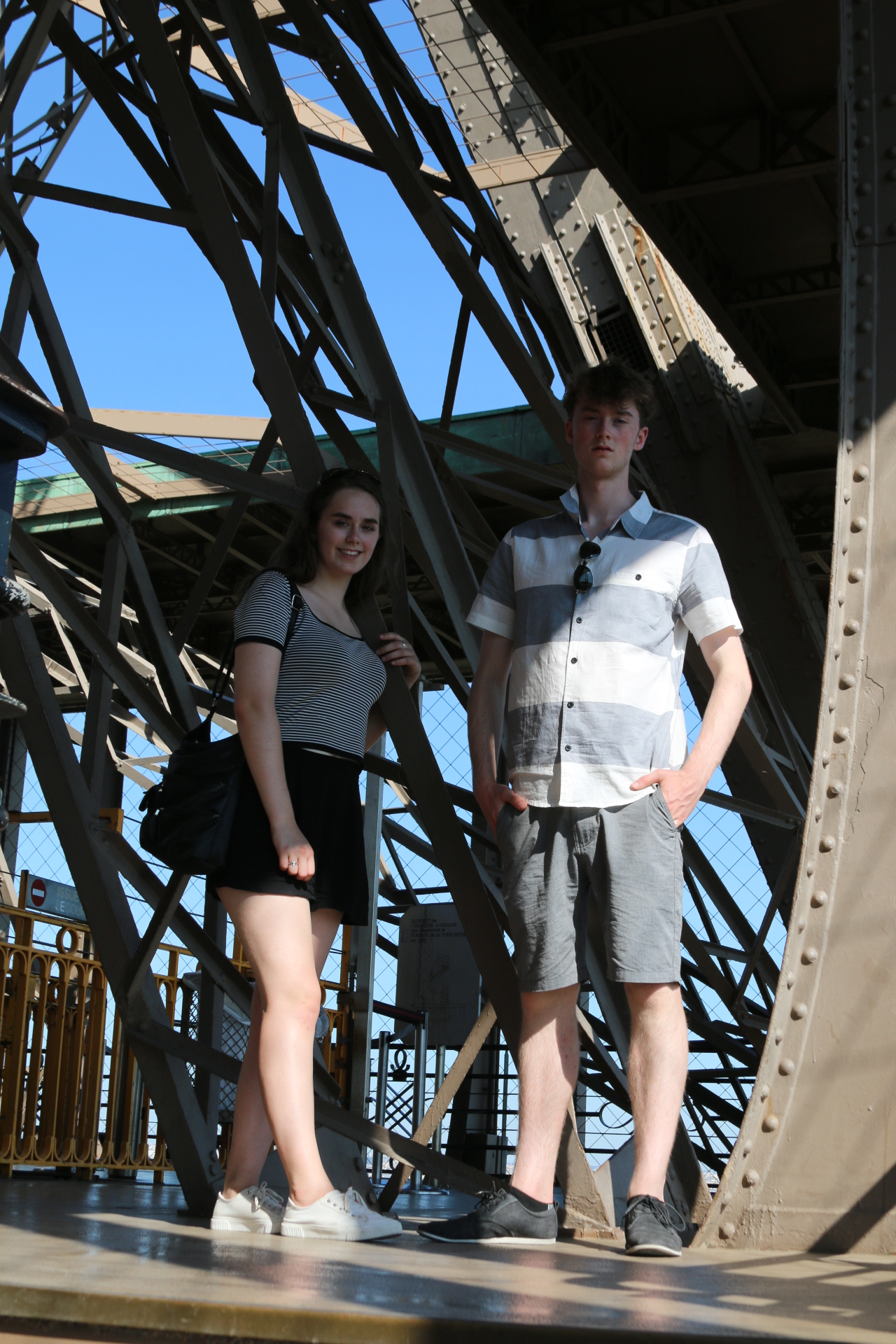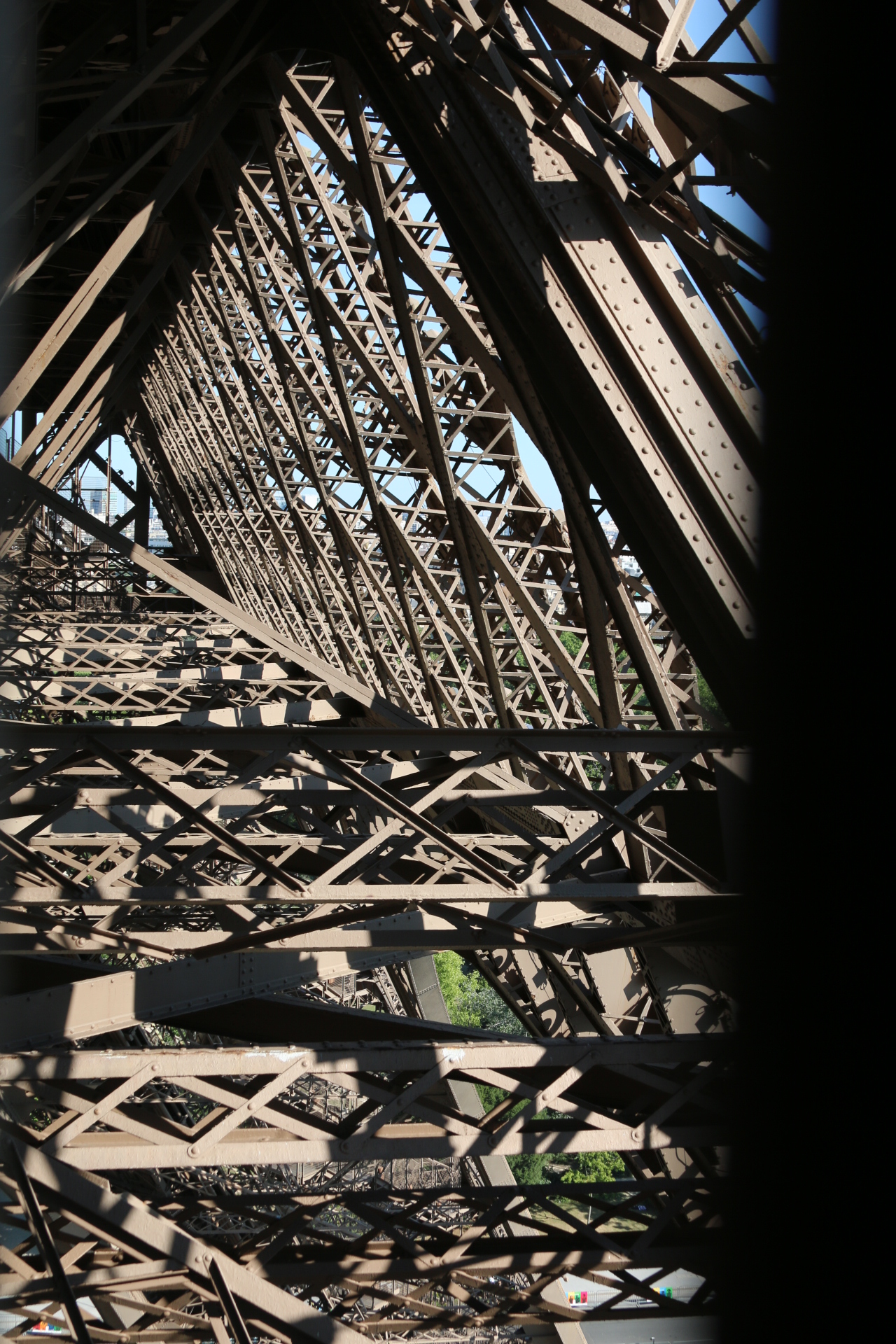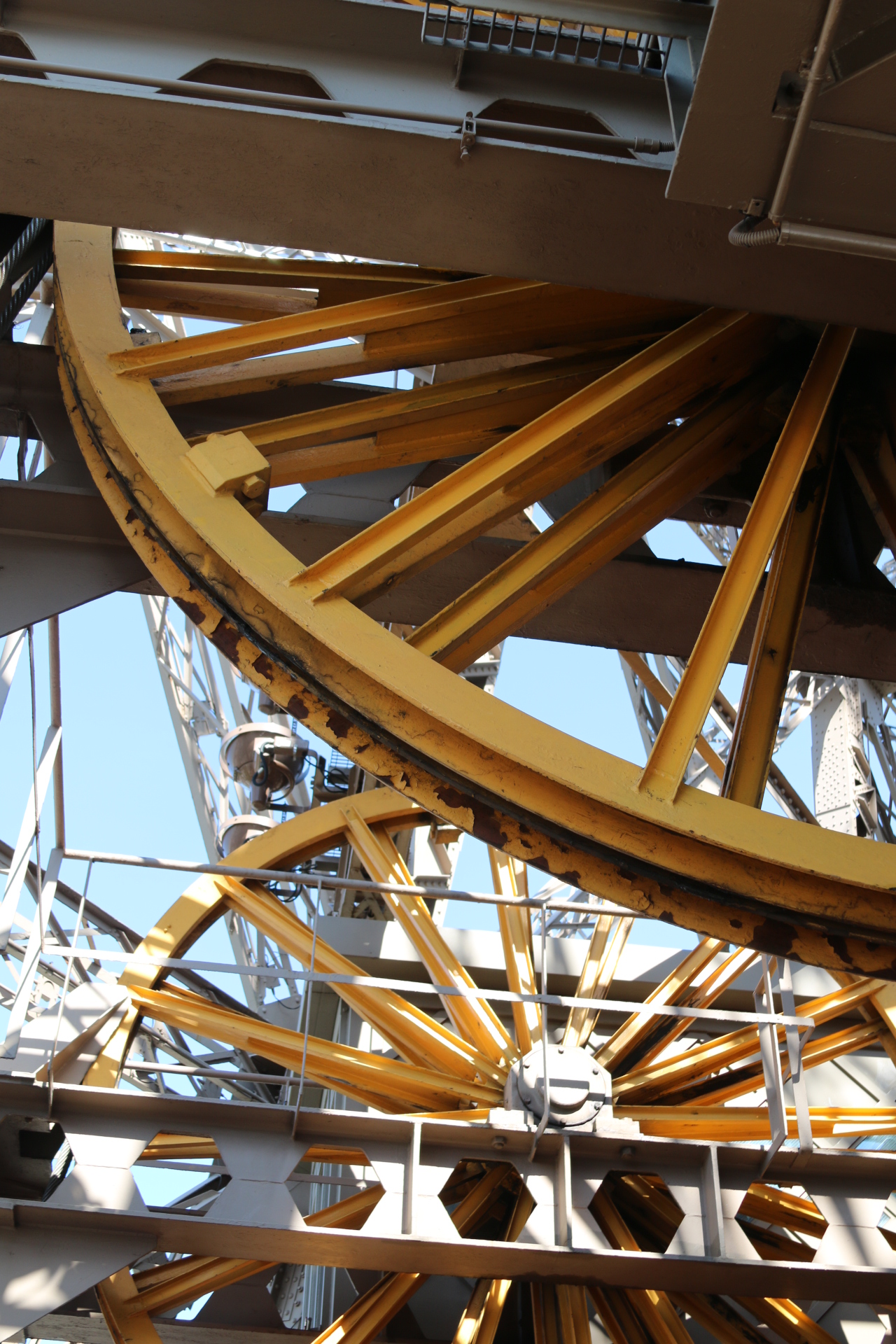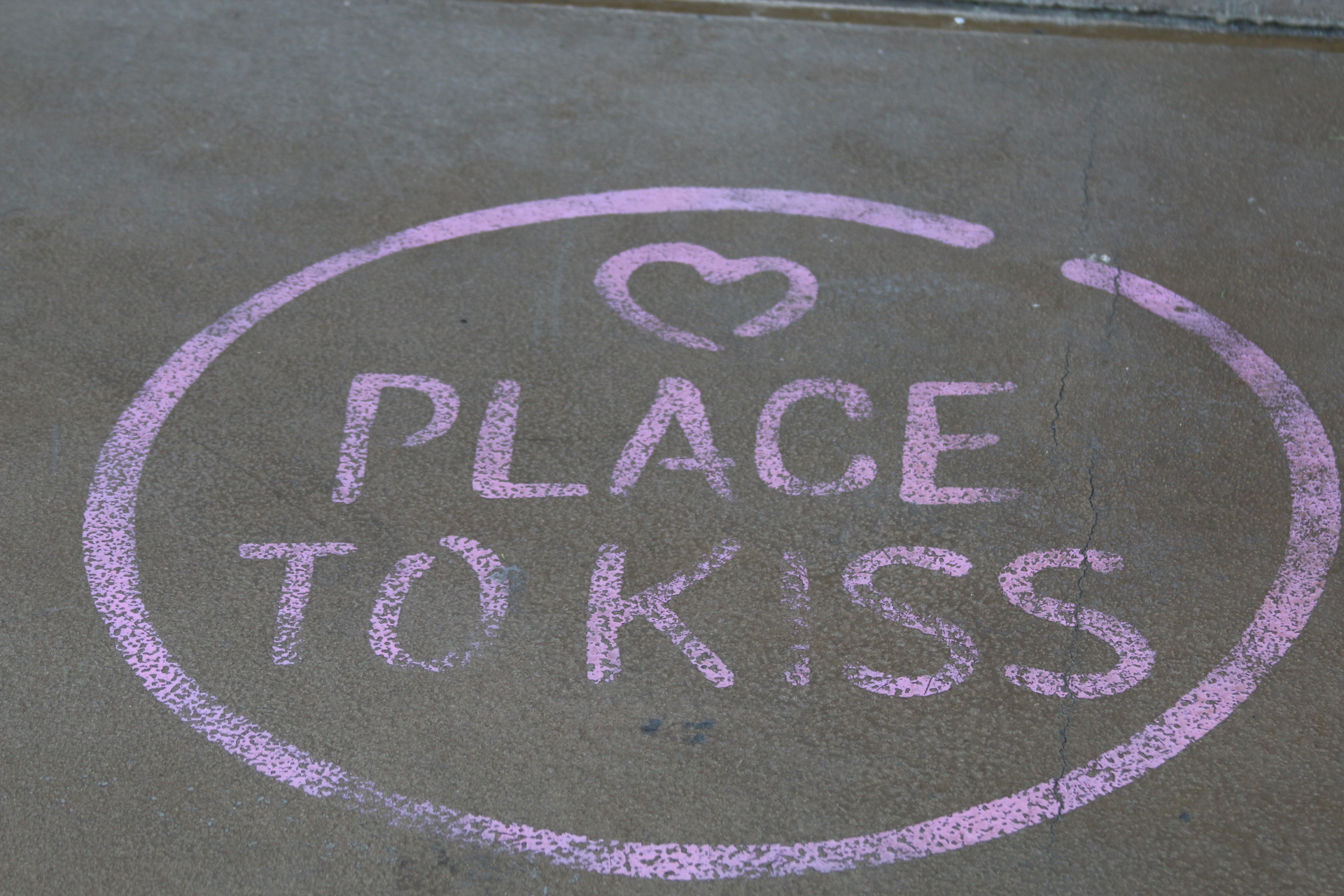 We left the Eiffel Tower and went through the Champ de Mar gardens. We took guidance from some children and took a break to cool our heels.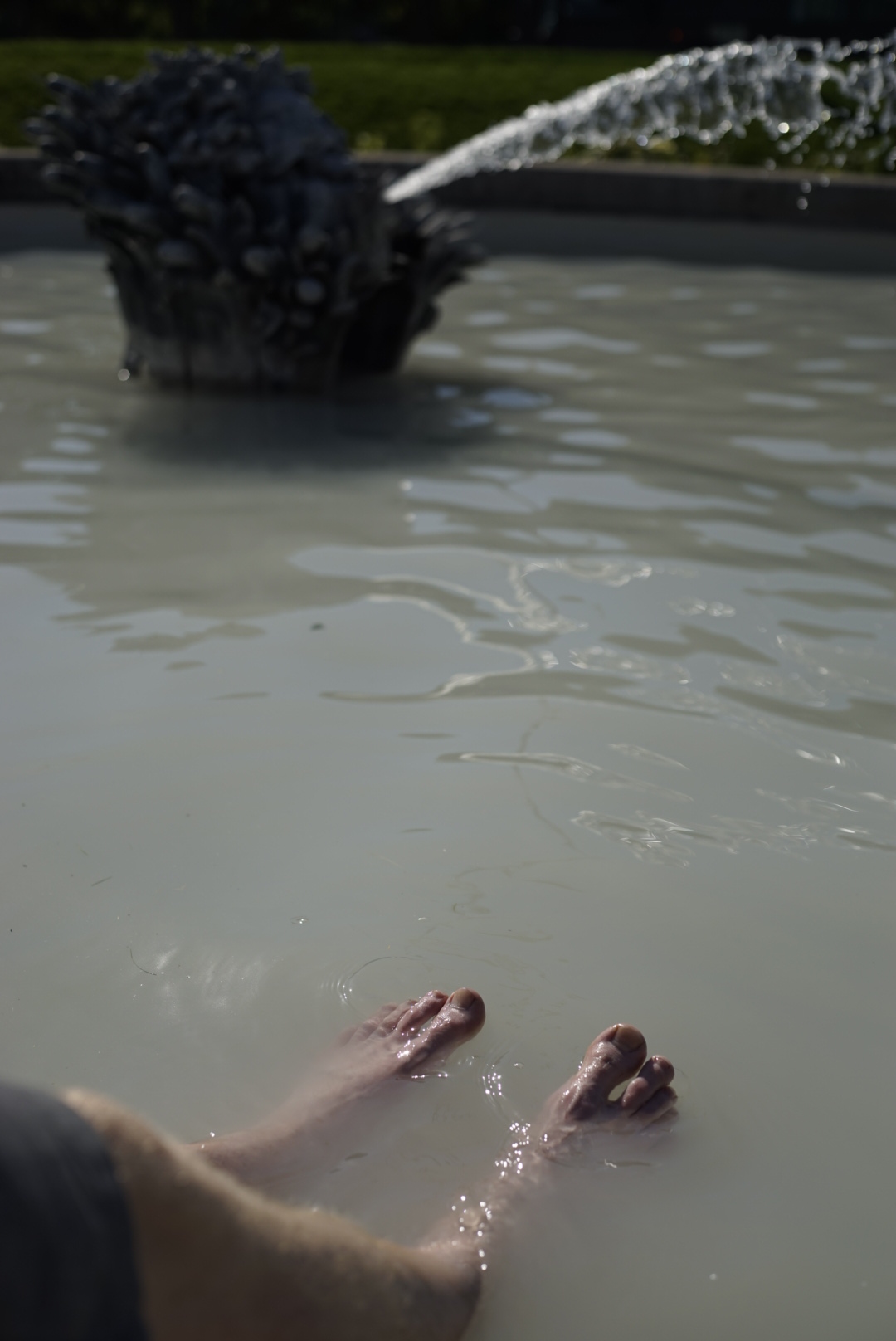 We decided also to take guidance from our sore feet and take the metro at Ecole Militaire. As you might expect, the metro was packed during rush hour.
After some downtime, we went to a fully vegetarian restaurant very near our apartment. The food was great but the service was meh.
To round out the night we went to see the Louvre by night. It was lovely as were the Asian brides having their pictures taken at 11PM at night.