Into the Wild
26 Jun 2017
|
France
Travel
We said our early morning goodbyes to our host Anthony (who, upon hearing our itinerary, said we wanted to come with us), packed Colin, and went in search of breakfast and picnic supplies. A thorough and time consuming investigation of the town confirmed that only one boulangerie is open in Amboise on Mondays. Perhaps it is not surprising, then, that its selection was well-picked over by 10am, and we were limited to only the most decadent pastries. We cleared out the remaining stock of 'religeuse.' Such are our delicious difficulties.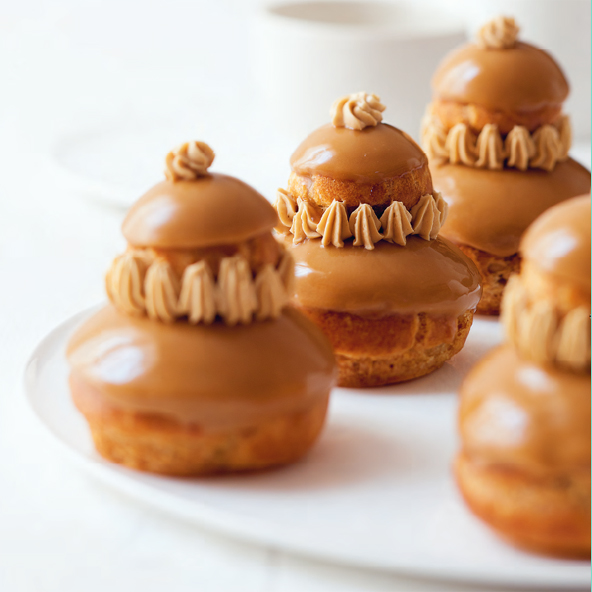 Our chosen route to Burgundy was mostly along the big, fast A routes. The first 50 km stretch on the A10, though, was nerve-wracking: tons of huge semi-trucks erratically switching lanes with tons of tiny Renaults, all going 140. Thankfully, traffic calmed down once we turned east, and we were better able to appreciate the soft rolling hills of yellow and green agricultural land. We considered stopping in Auxerre for our picnic, but a quick loop of the town changed our mind. It didn't have a very nice feel to it; it all seemed dusty and the people looked sad. Instead, we continued on to our destination, stopping only briefly to secure a bag of roadside cherries. The village just before our turn off is one of those cute ones that is over in less than a kilometre; we noted where the supermarket was as we drove on to find our next home.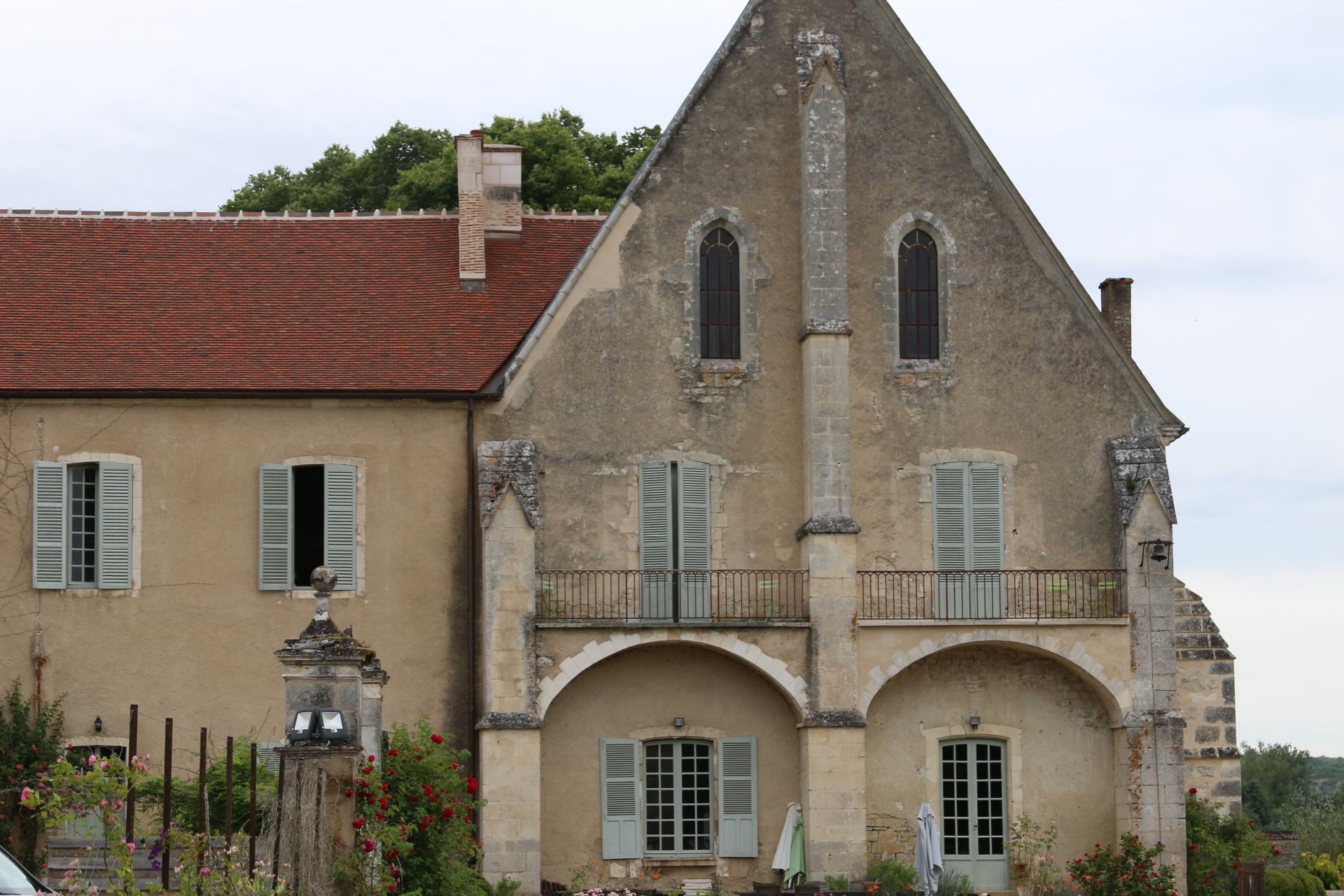 Suddenly, we felt like we've inherited our own hunting chateau, complete with huge iron gates and a long, treed promenade to a collection of stone buildings some dating as far back as the 14th century. The site is a 900 year old abbey, this property is a designated national monument, and has been a sacred space since the 1100s. It is still an idyllic retreat into nature. In fact, it is so magical here that we soon decided we would not be leaving for anything other than grocery runs into Vermenton. And why would we? We are surrounded by huge fields on one side and a small river and forest on the other. We have a modern outdoor pool and an ancient foozeball table, both with a view of the beautiful windows of the old monks' rectory.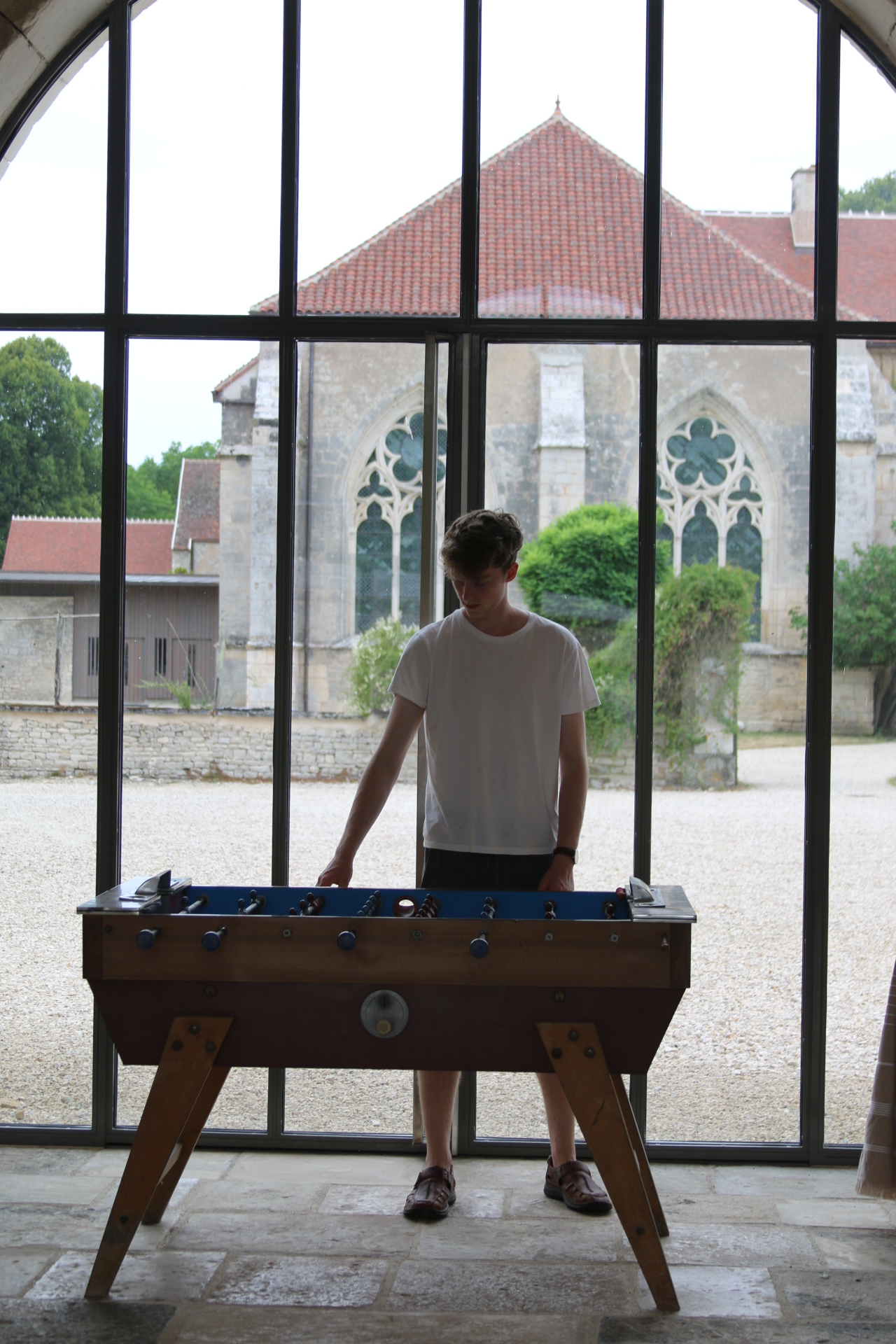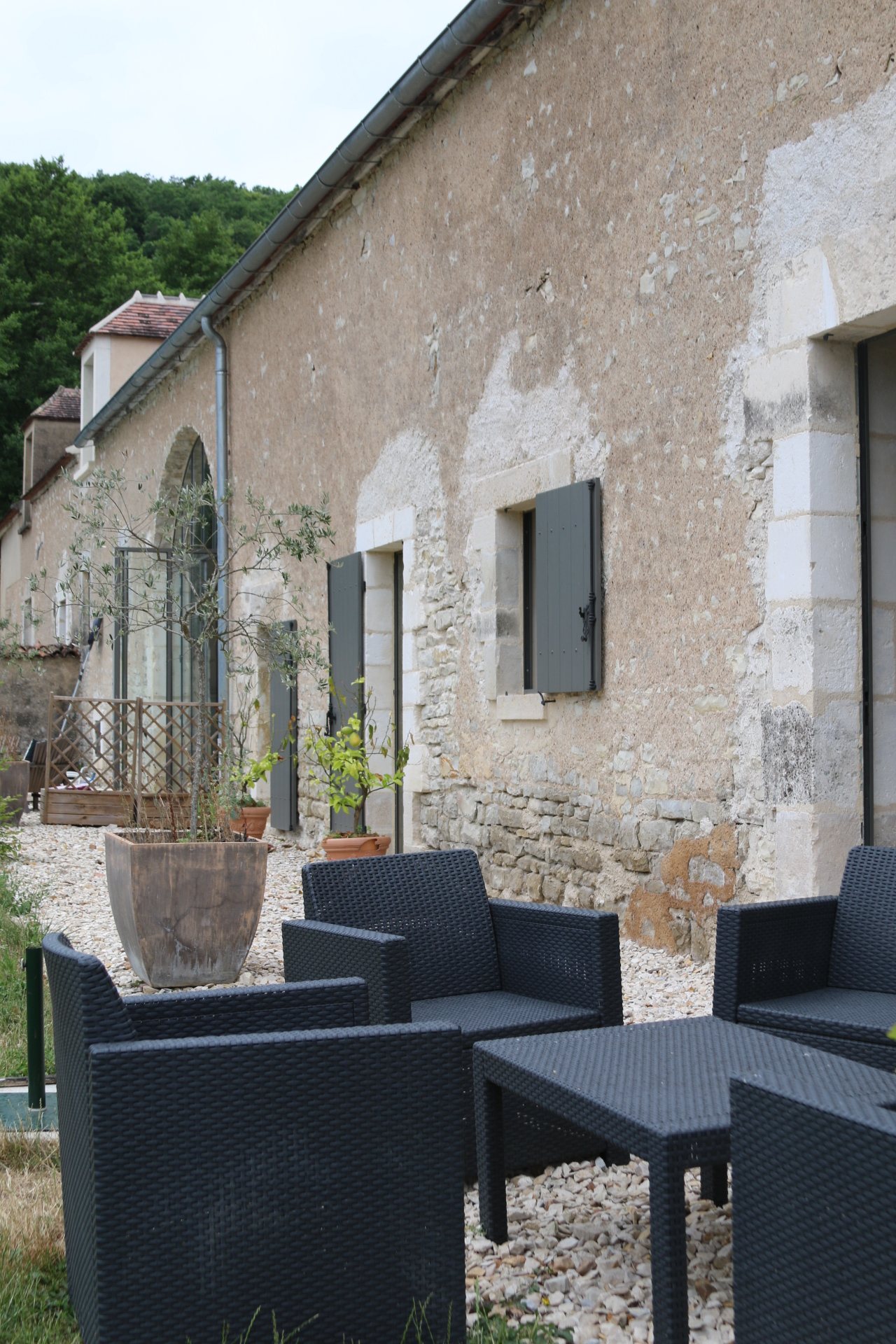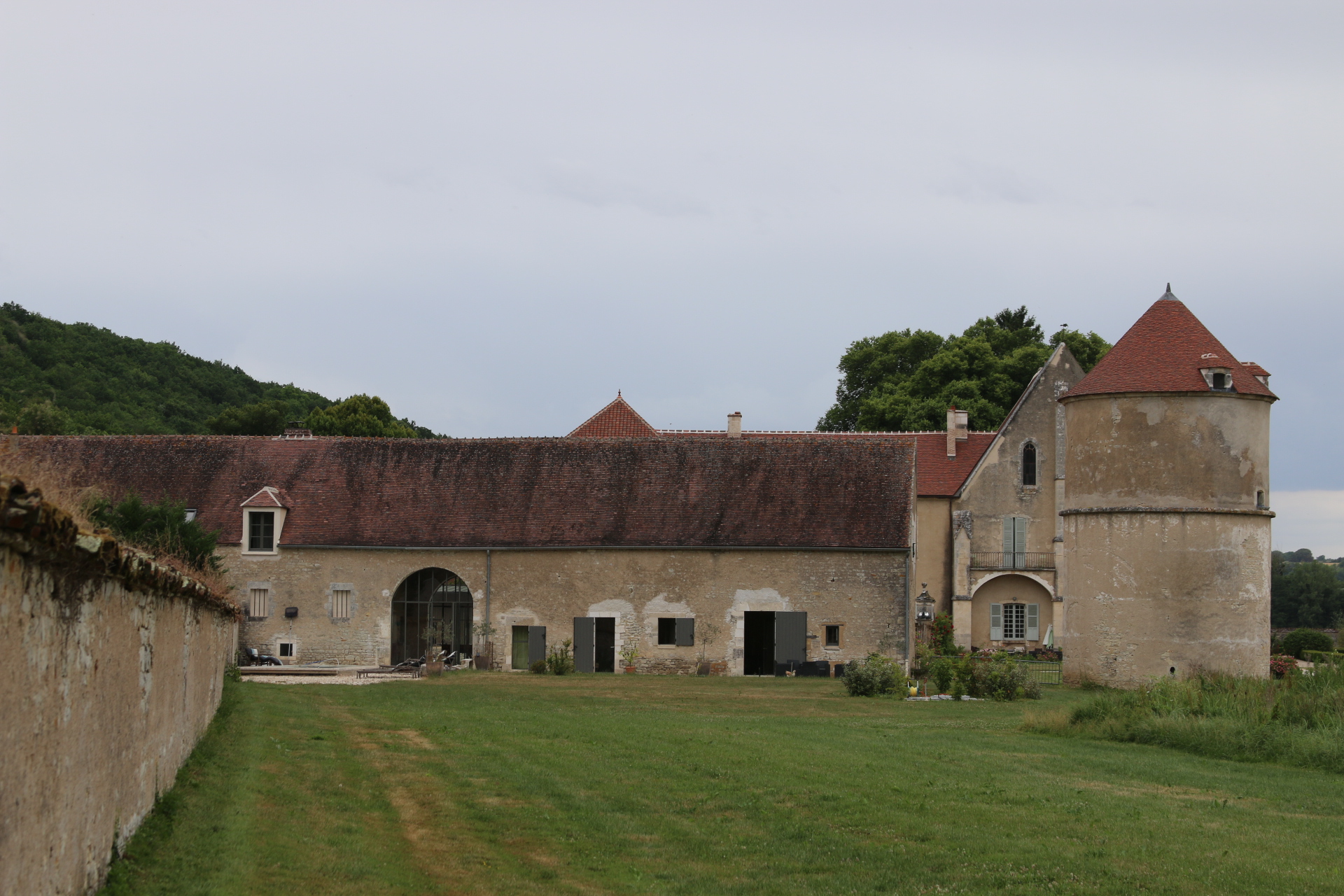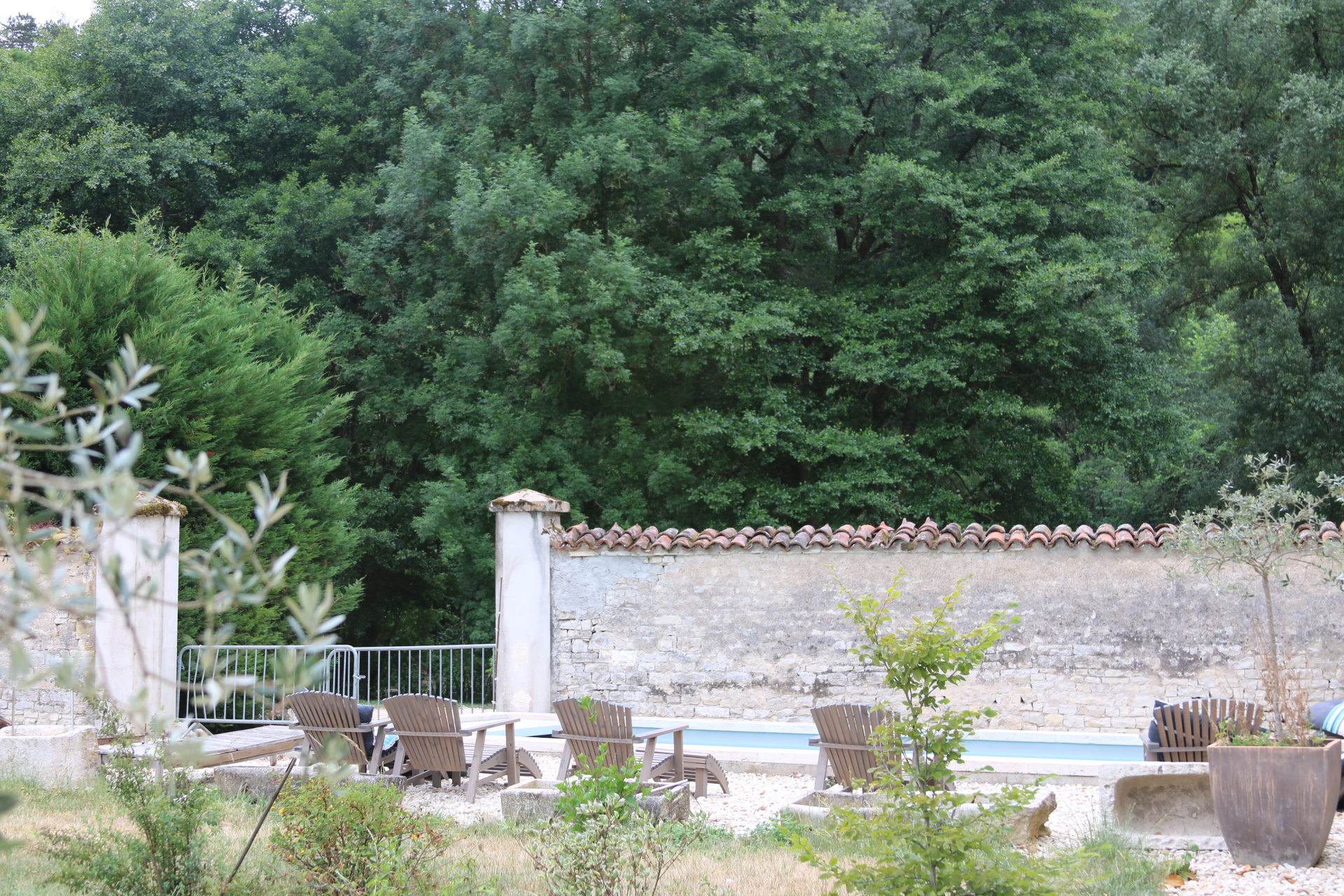 Our adorable stone apartment – once a monks' chicken hutch – has vaulted ceilings, huge doors, antique furniture, and a lovely patio. And we are pretty sure we are the only guests here at the moment.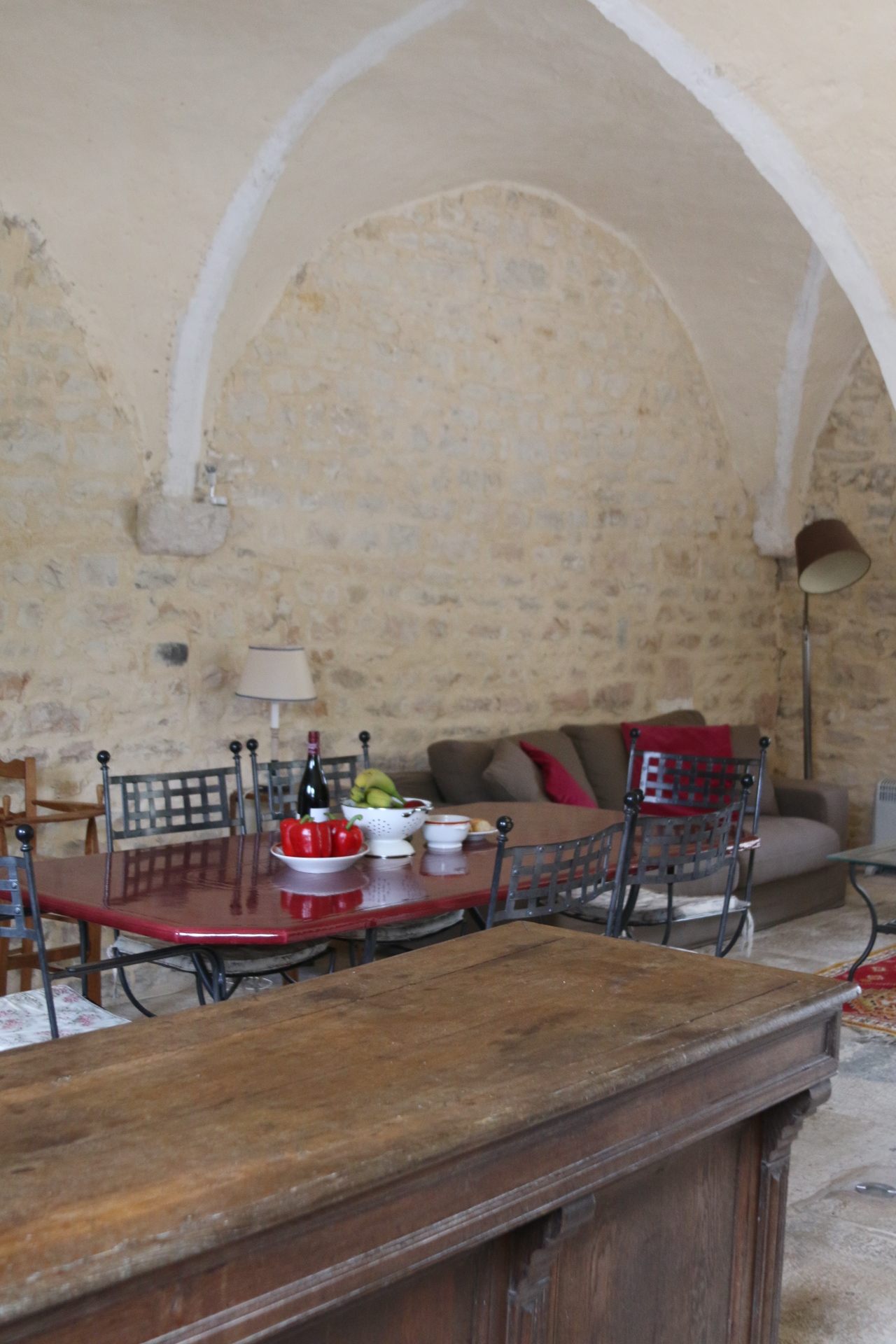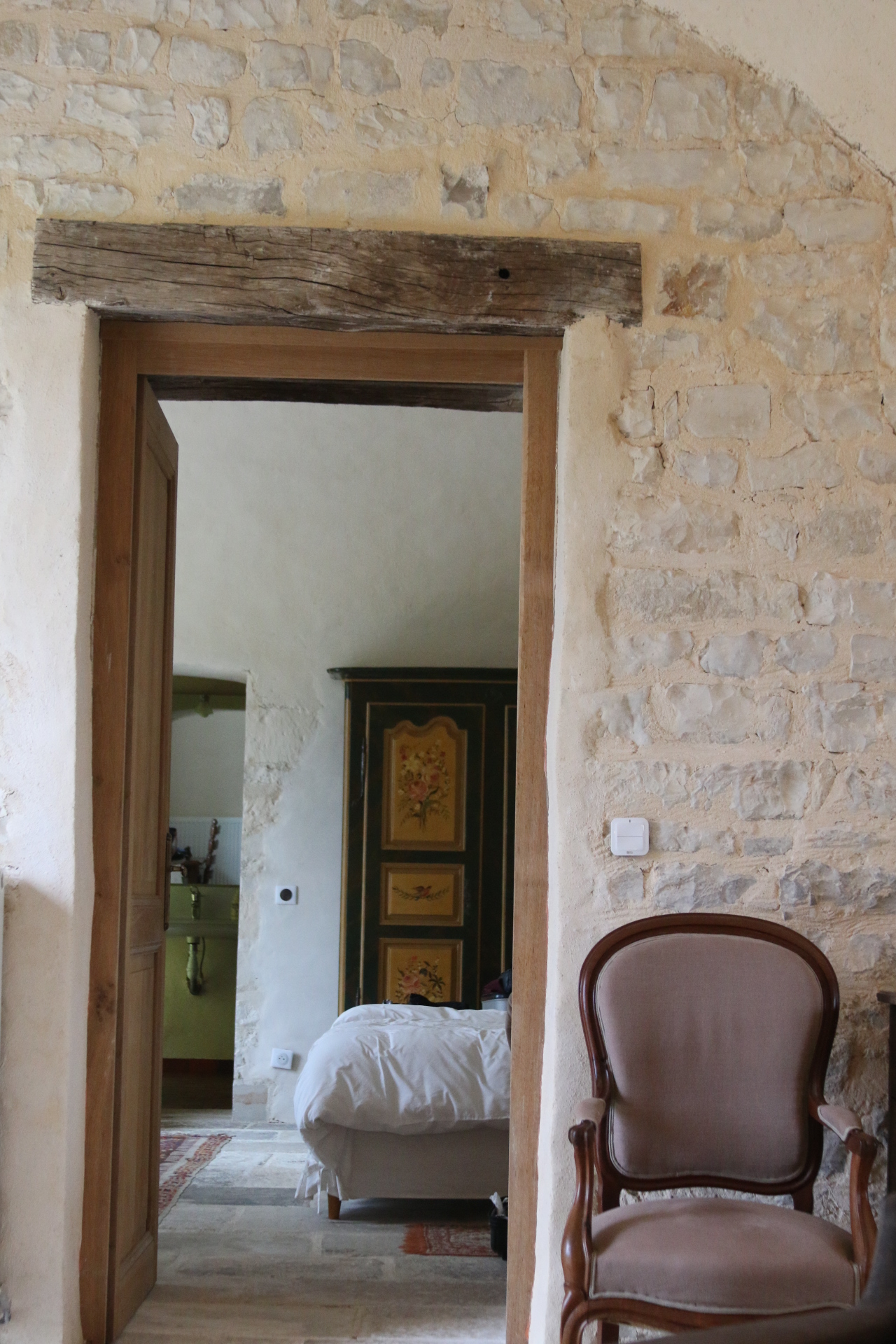 But the other great delight is the wildlife, both big and small. A diverse flock of chickens were they first to welcome us; they seem to have free run of the place, and were very interested in our lunch. We picked names for them: Heneritta the Bold and her small sidekick, Lucy, made initial contact on our patio, followed by Karen, the pretty one; Leroy, the young cock, and the pathetic, plucked-looking, standoffish one we call The Hot Mess. The grand and showy rooster (whom we originally named Theodore but was renamed Louis the Umpteenth) was the last to make his grand, strutting entrance. We didn't name the four French Geese, their one Canadian counterpart (clearly a tourist), or the multiple ducks. Swallows & pigeons complete the outdoor aviary. In the field are six snooty horses and one lazy cat. We didn't name any of the river otters, salamanders, dragonflies, centipedes, or butterflies, but the tiny frogs became Francois I & II. David found the latter in one of our doorless showers in one of our doorless bathrooms. The huge spider in the sink also remained nameless upon release back into the wild.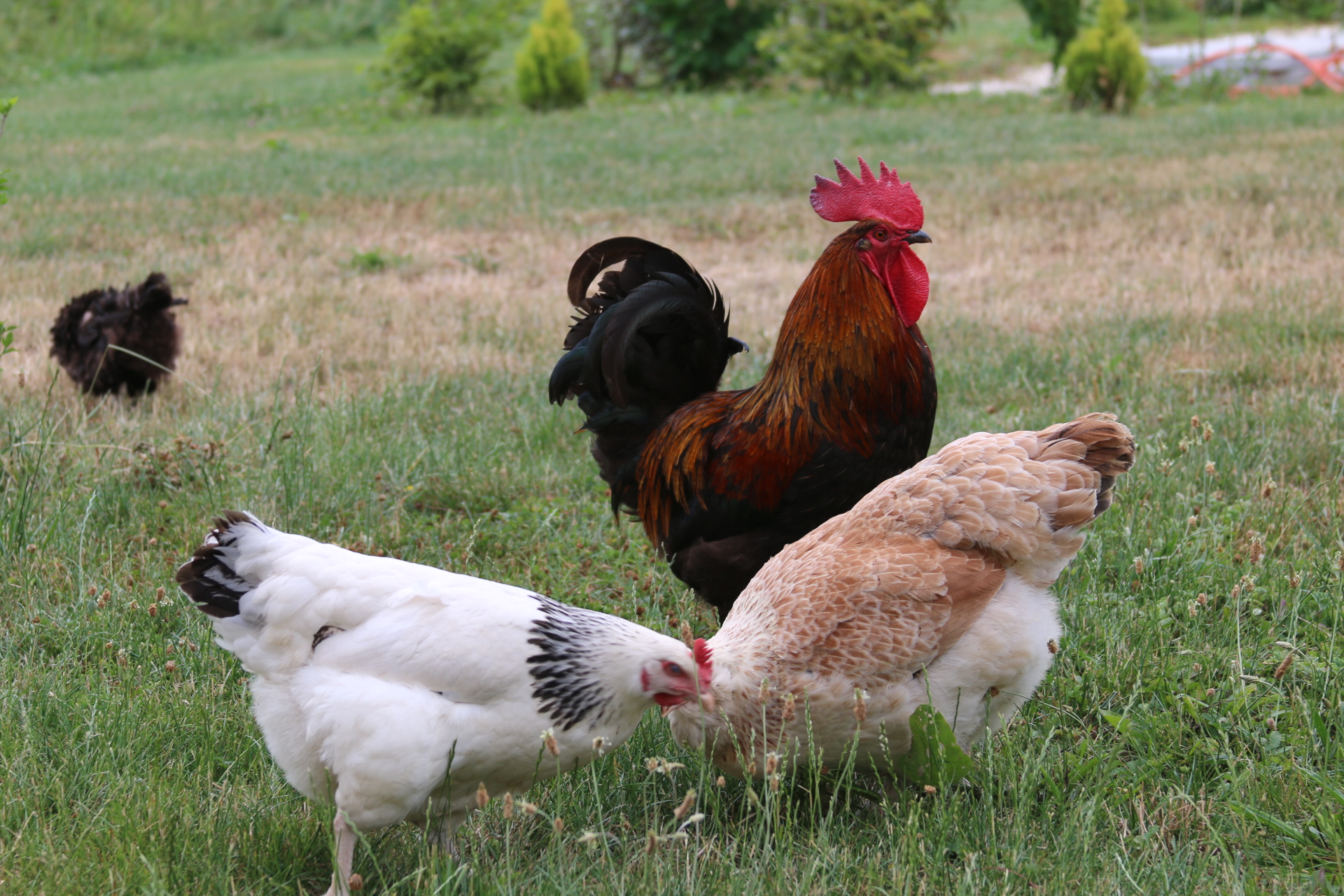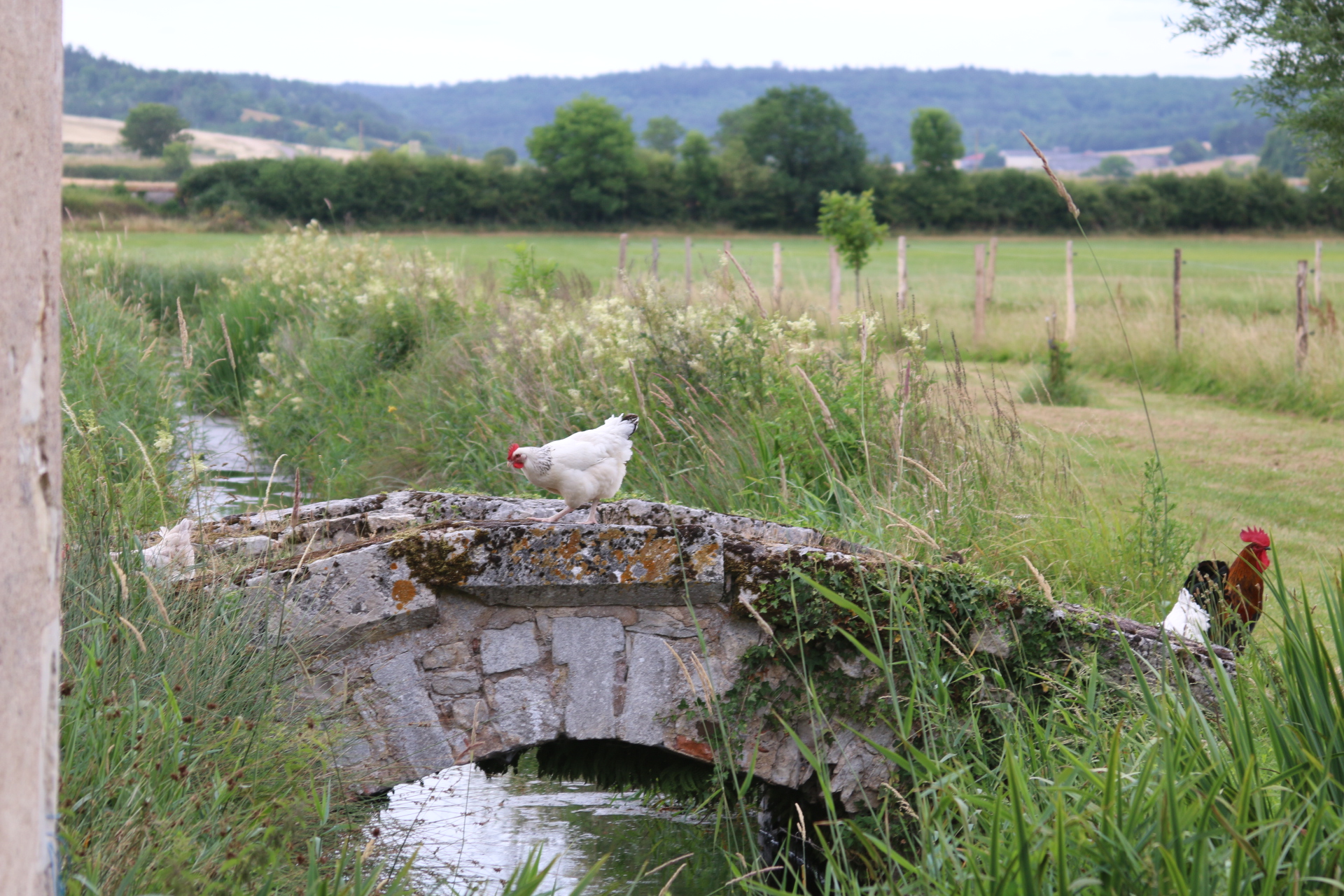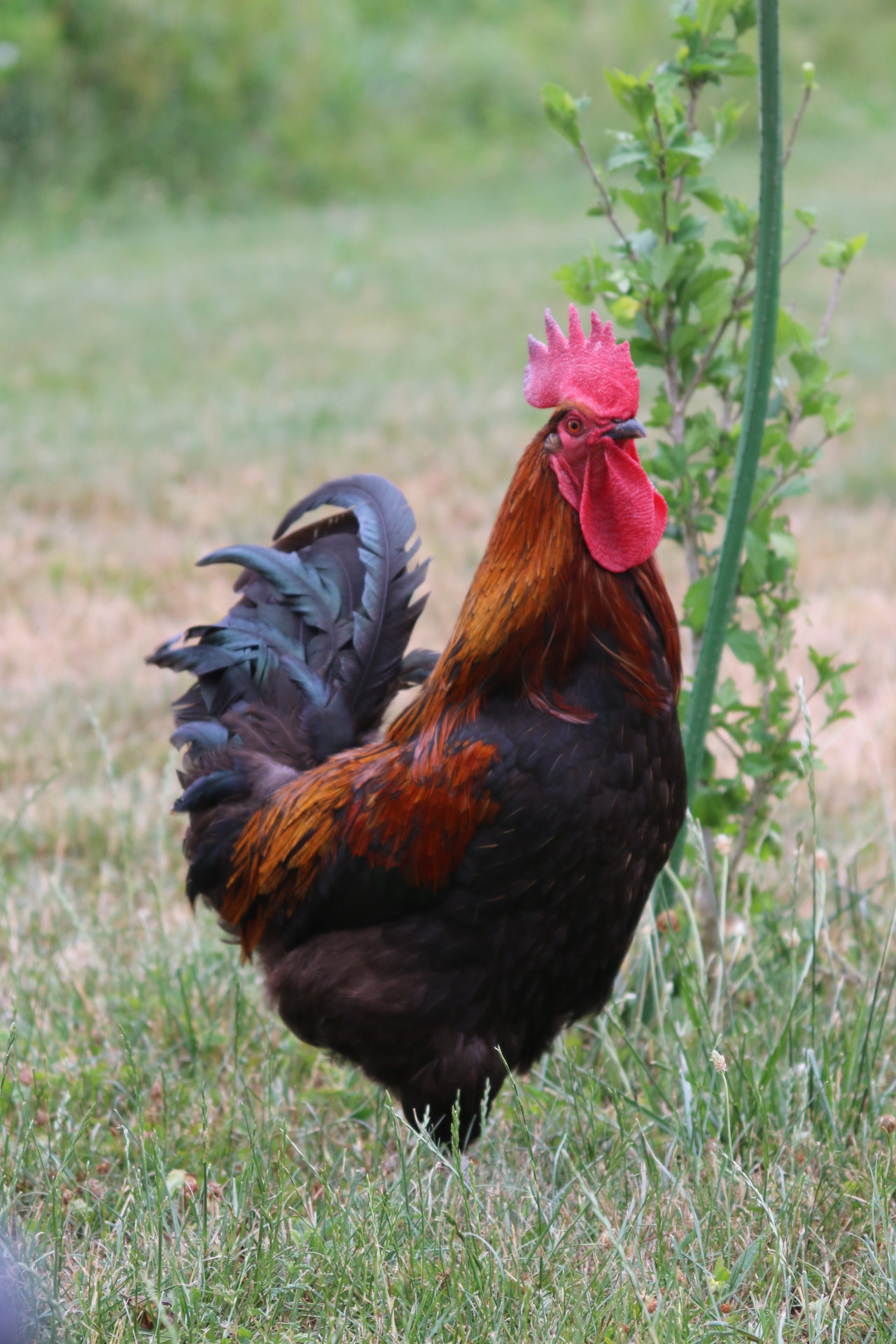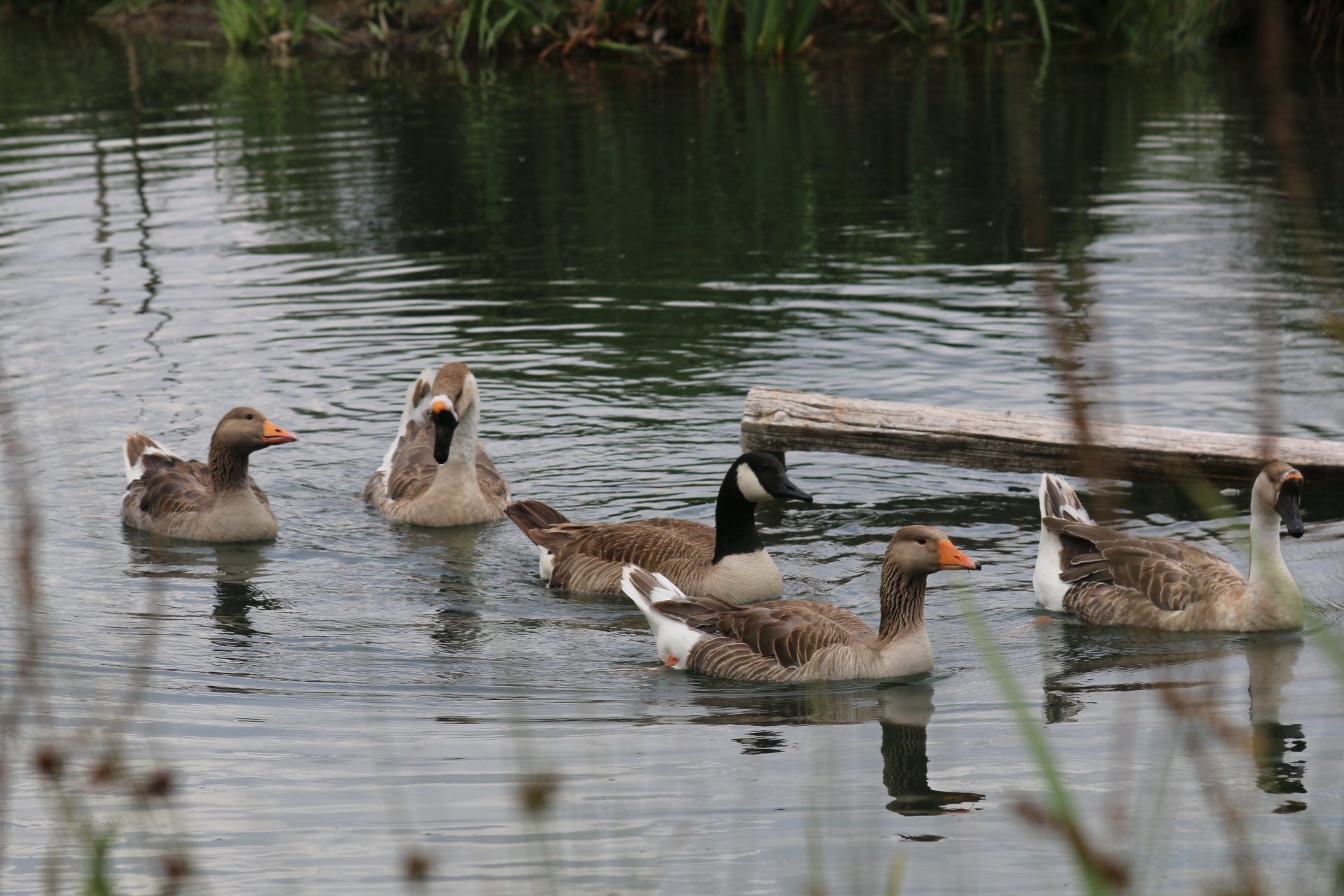 After our long lovely patio lunch and lounge (punctuated, oddly, by the occasional dramatic low flyby of hyper-modern, pure black, jet fighters), David and Athena went into Vermenton for more groceries, and Triumph and Kristine walked around the extensive grounds, peeking in old buildings and revelling in awe at the scope and beauty of this place. They also found, at the end of the property, a pregnant, carrot-loving donkey whom they named Louise.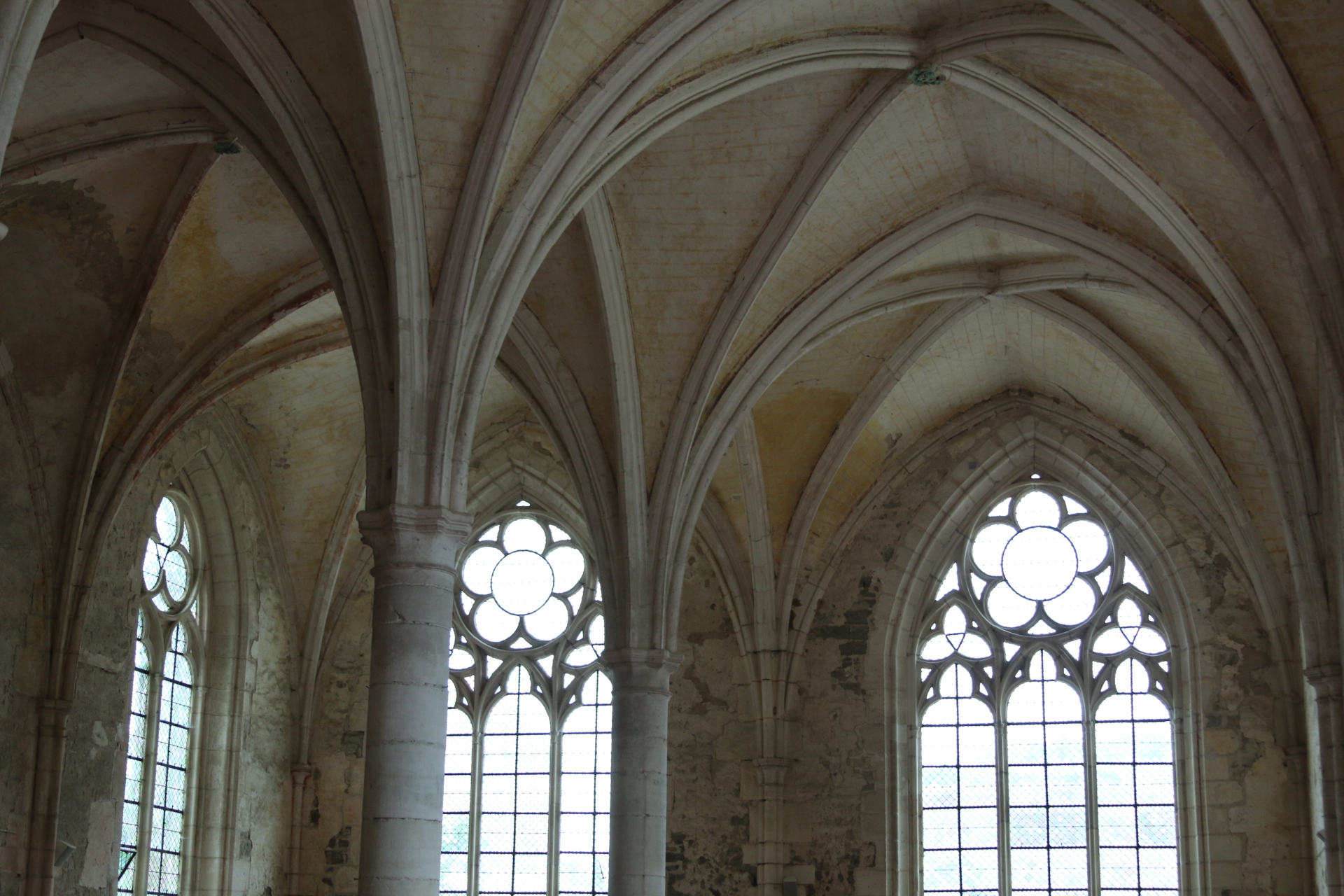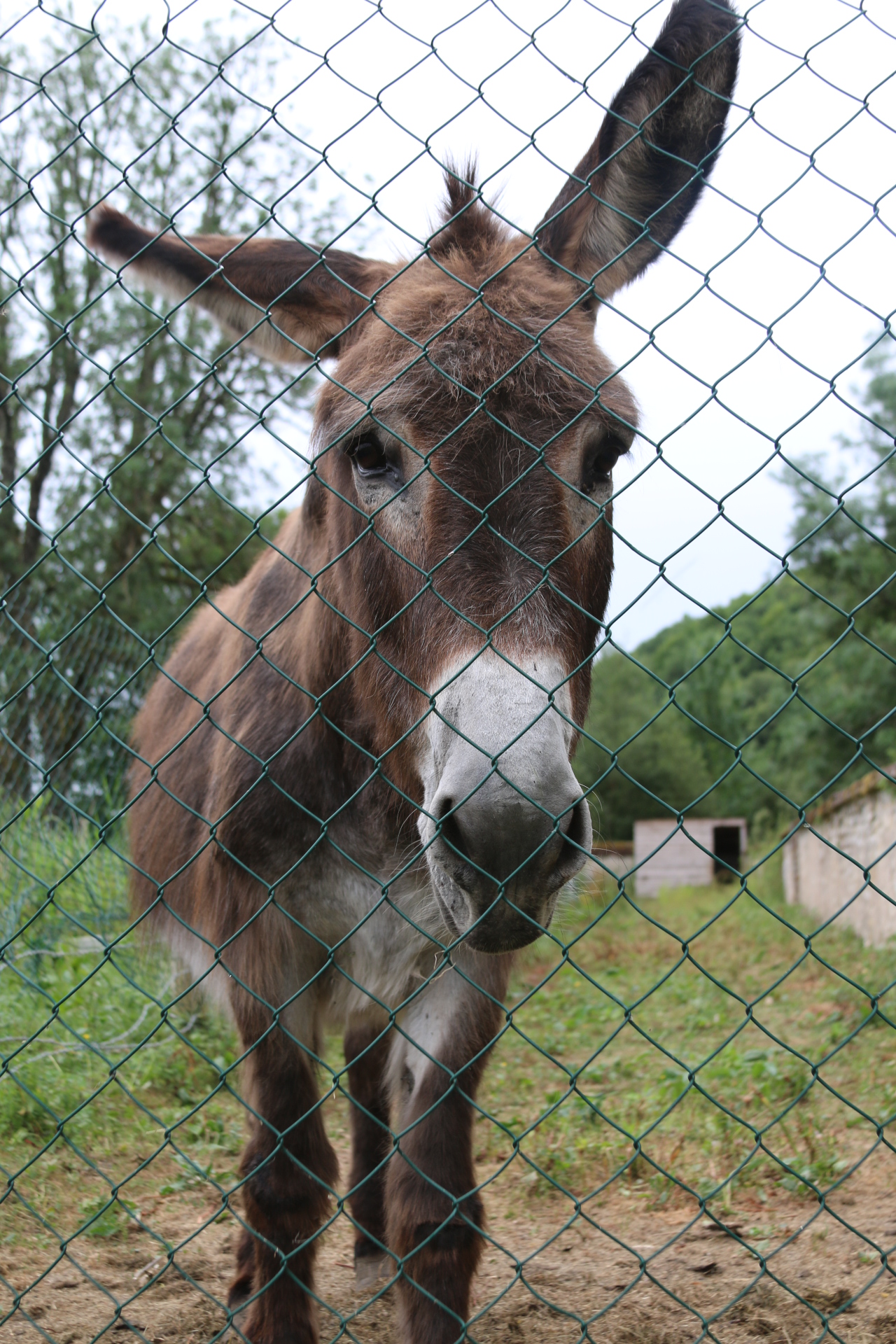 Athena cooked us a lovely zucchini risotto, and we had a couple bottles of fantastic burgundy bought at the local supermarket for an astonishingly low price. After the sun went down, we watched Marie Antoinette on Athena's laptop, spent some time looking at the stars, and snuggled into our comfy beds with no alarm clocks set. Bucolic bliss!