South to Provence
30 Jun 2017
|
France
Travel
Our last day at the Chateau began with a continental breakfast provided by the house. There are only three staff members there, but they easily attended to all our needs, despite the obvious fact that they have a big wedding scheduled this weekend, and the plans were afoot. We packed our gear into Colin, headed into Tournus for provisions and then onto the A6 and south to Provence. We stopped only once at one of the many "Aires du …" roadside rest stations for a picnic lunch and a rest.
The weather improved as we made our way south, and the landscape became distinctly more tomato rather than potato. We passed lavender fields and sunflower fields. And the occasional ancient fortress.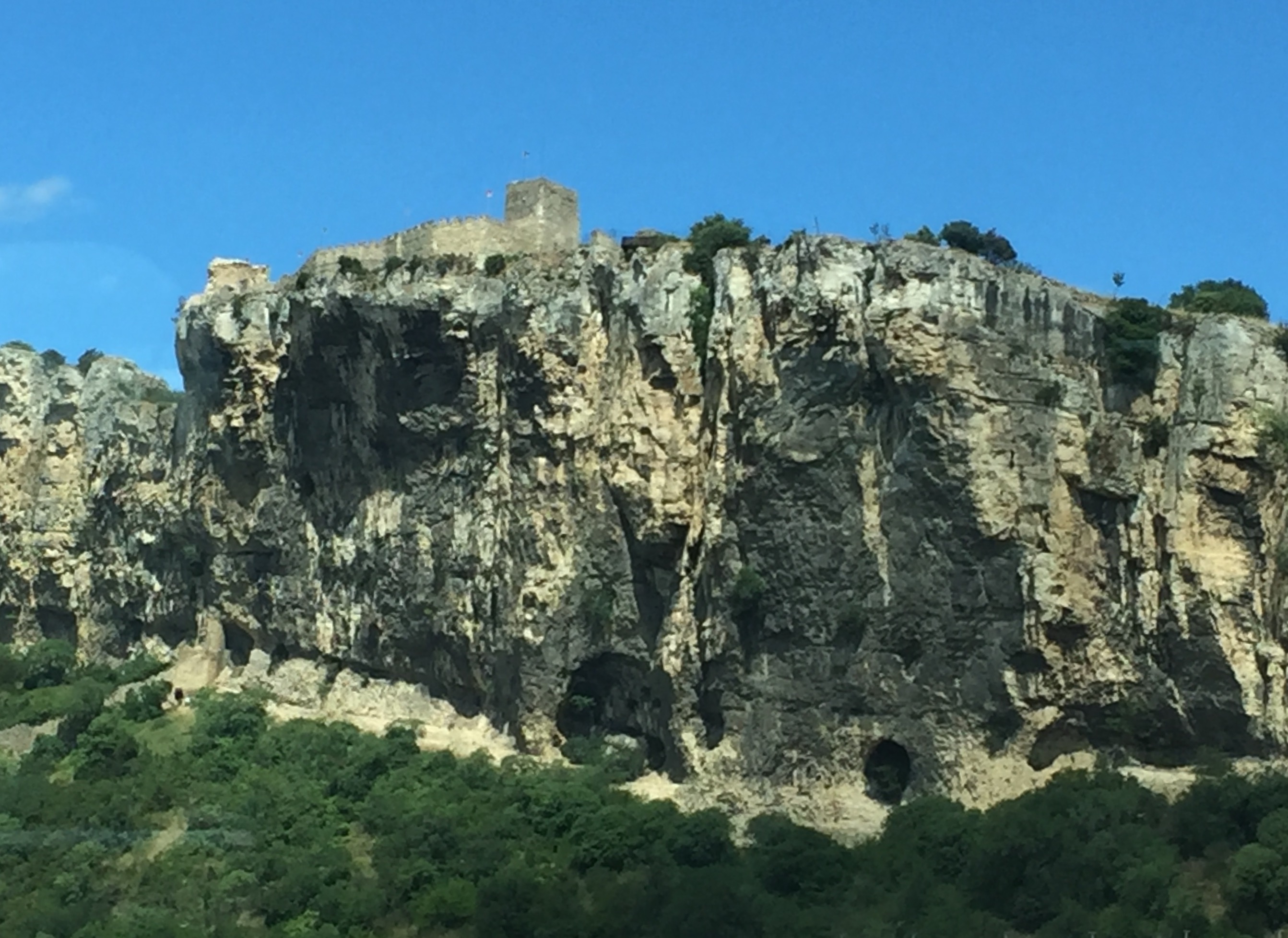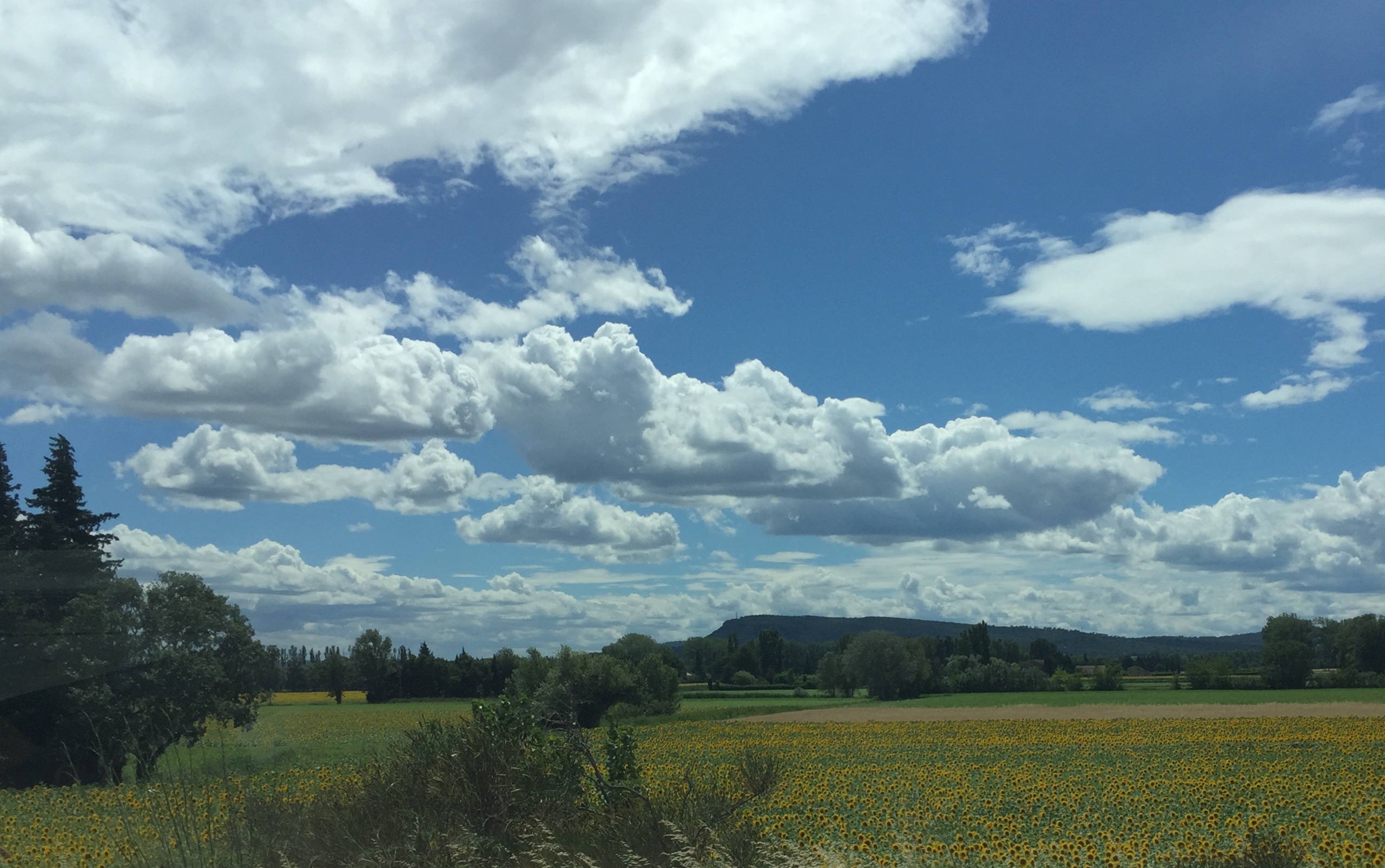 We made it to Arles, which is a bustling but small city, and – after one incident of driving Colin down such a narrow street that the locals stopped me and gestured that it was not going to work if I continued – eventually I managed to drop everyone off close to our new apartment. It is in a pedestrian only area, I had to hunt for the secure parkade recommended by our host. Sadly, it was too short for Colin, so I backed out and eventually found free parking on the street. I eventually made my way back to our lovely new apartment in the heart of old Arles. It is a lovely, roomy place in the heart of town but the back of the building, so it is quiet and bright and beautifully renovated, despite its 16th century foundations and 18th century core.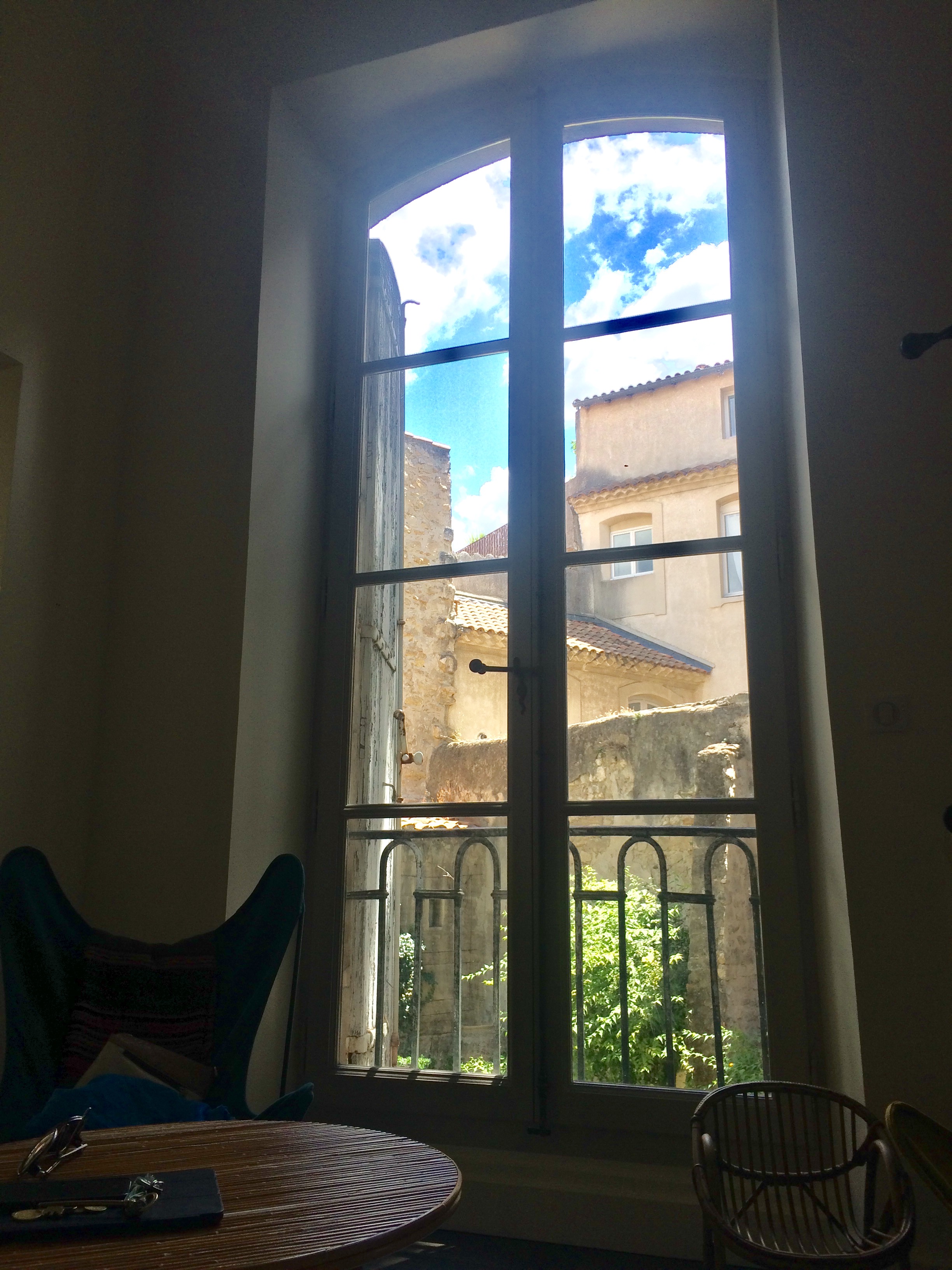 We rested and refreshed and then threw ourselves onto the town. I had noticed people wearing anachronistic clothing while walking to the apartment from the car, and we then stumbled upon a square where all of these people had gathered. We were coincidentally on time for the start of an annual peasant parade where locals dress the part, make music and dance with lavender and sunflowers, flutes and drums. It was charming! It is apparently an annual festival that seems to draw the entire town. If we had followed them beyond the initial parade, we would have (we found out later) seen them do a whole ceremony with horses and bulls in the mini Roman Colosseum they have here.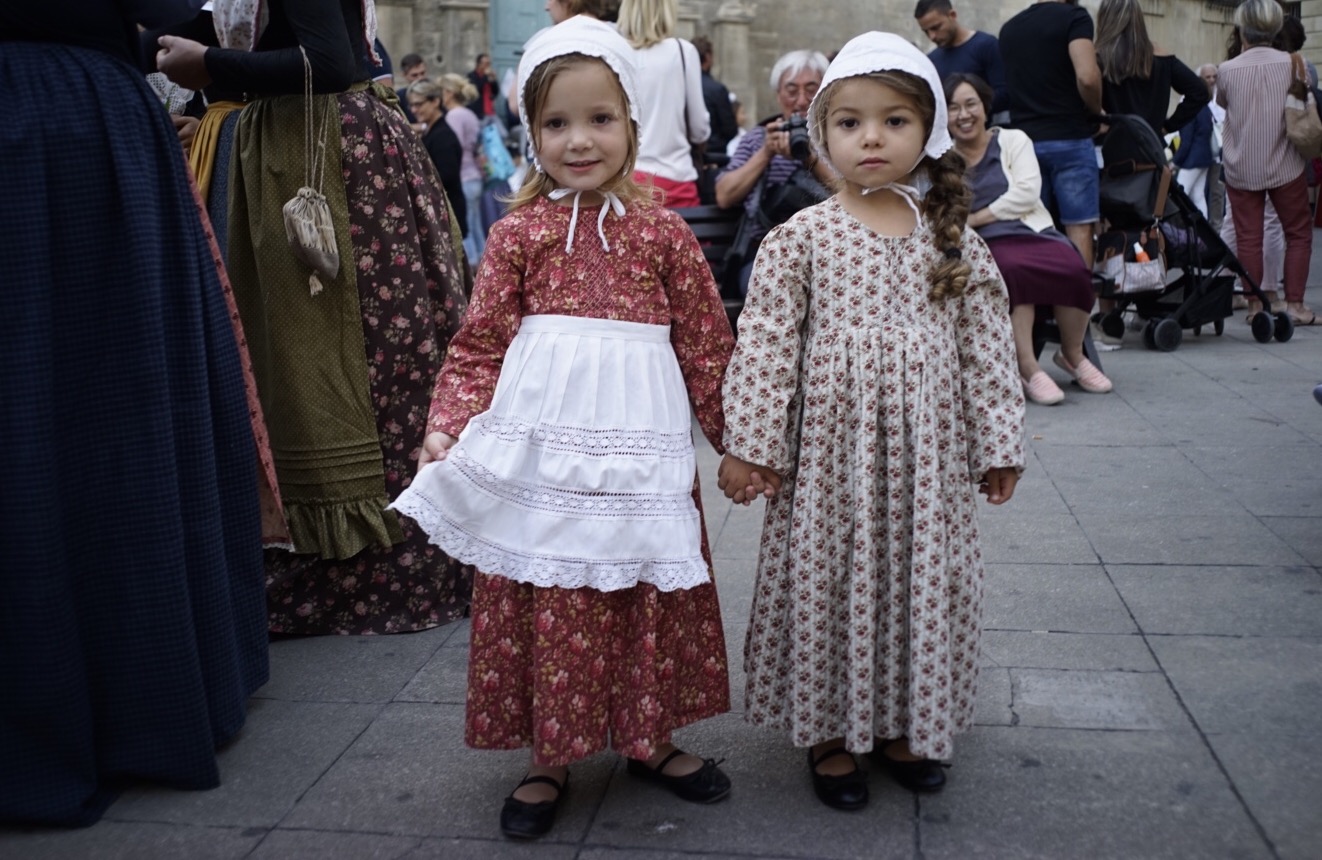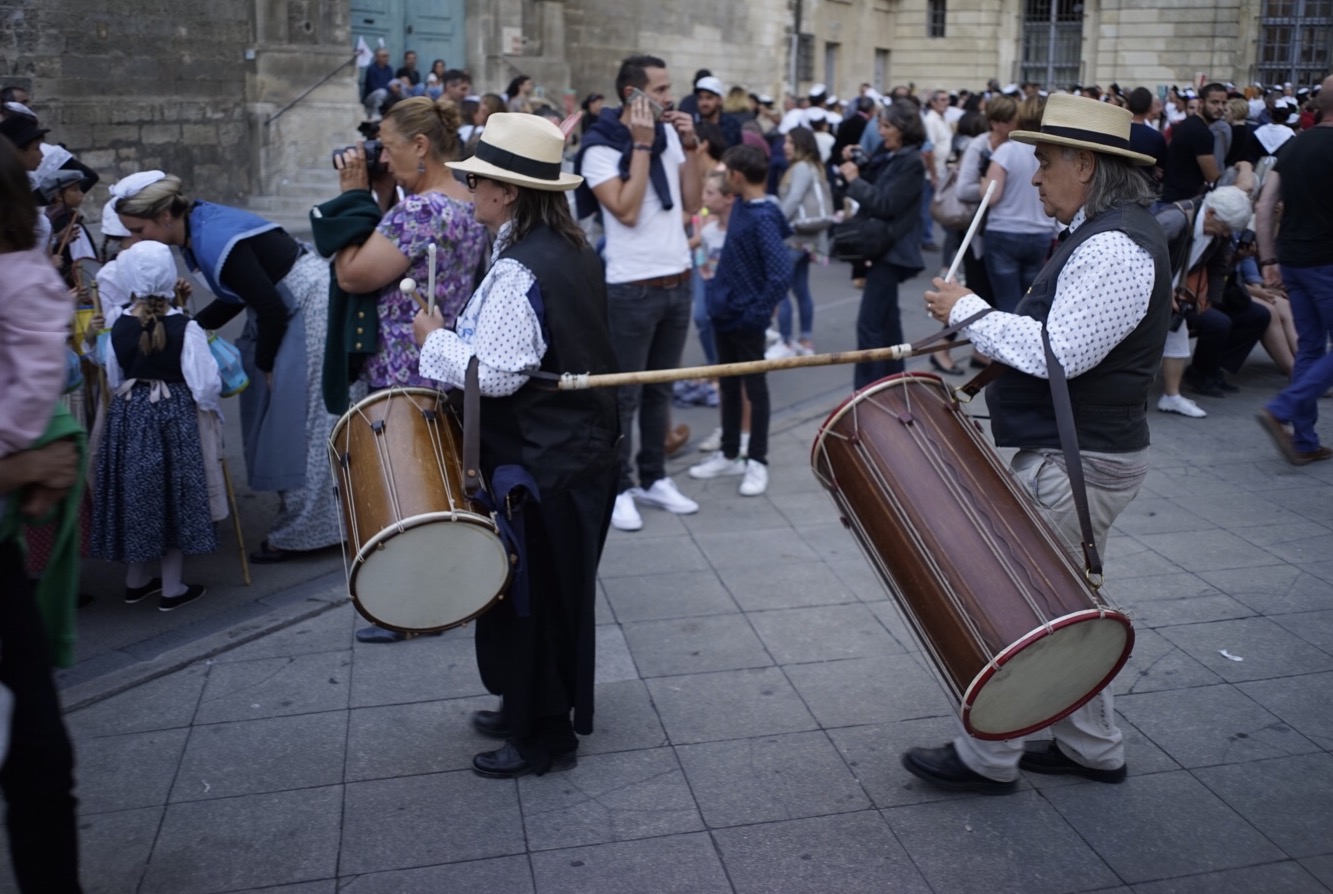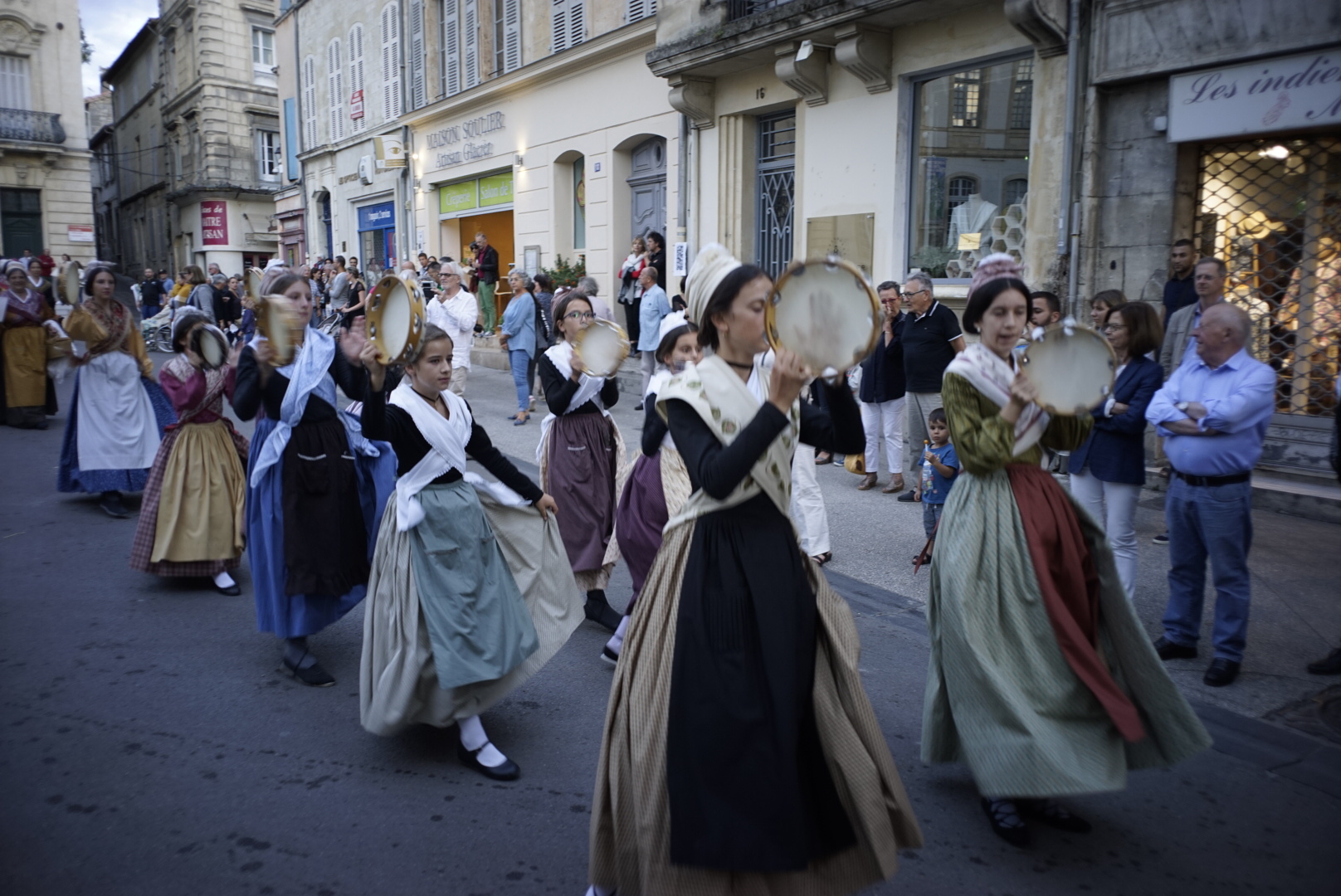 After the peasant parade, we grabbed a quick and late dinner in a lovely restaurant that used to be an ancient cloister, with gorgeous vaulted ceilings. We ate on the patio, and decided that, as veggies, we love Provence: more veg, cheap rose wine, friendly service (some of which are very attractive), and more greenery everywhere.
We rounded out the night with a review of Doctor Who's episode about Vincent van Gogh, in preparation for our day in Arles tomorrow.