And finally to Cassis
03 Jul 2017
|
France
Travel
We packed up and left Arles without much sentiment. Not that Arles was unpleasant, it was a lovely town, but our new and final destination made us look more forward than back. Cassis! The Mediterranean! The Cote d'Azur! Who doesn't want to go there?
We took the "A" toll roads to get there fast. Although I made reference to crossing the potato/tomato line in an earlier post, I think that we actually did cross that line today. In the 2 hour drive from Arles to Cassis, the landscape became distinctly more Mediterranean and the Cicadas could be heard above the noise of our van moving at 120kph down a six lane highway. They are so loud and constant during the day.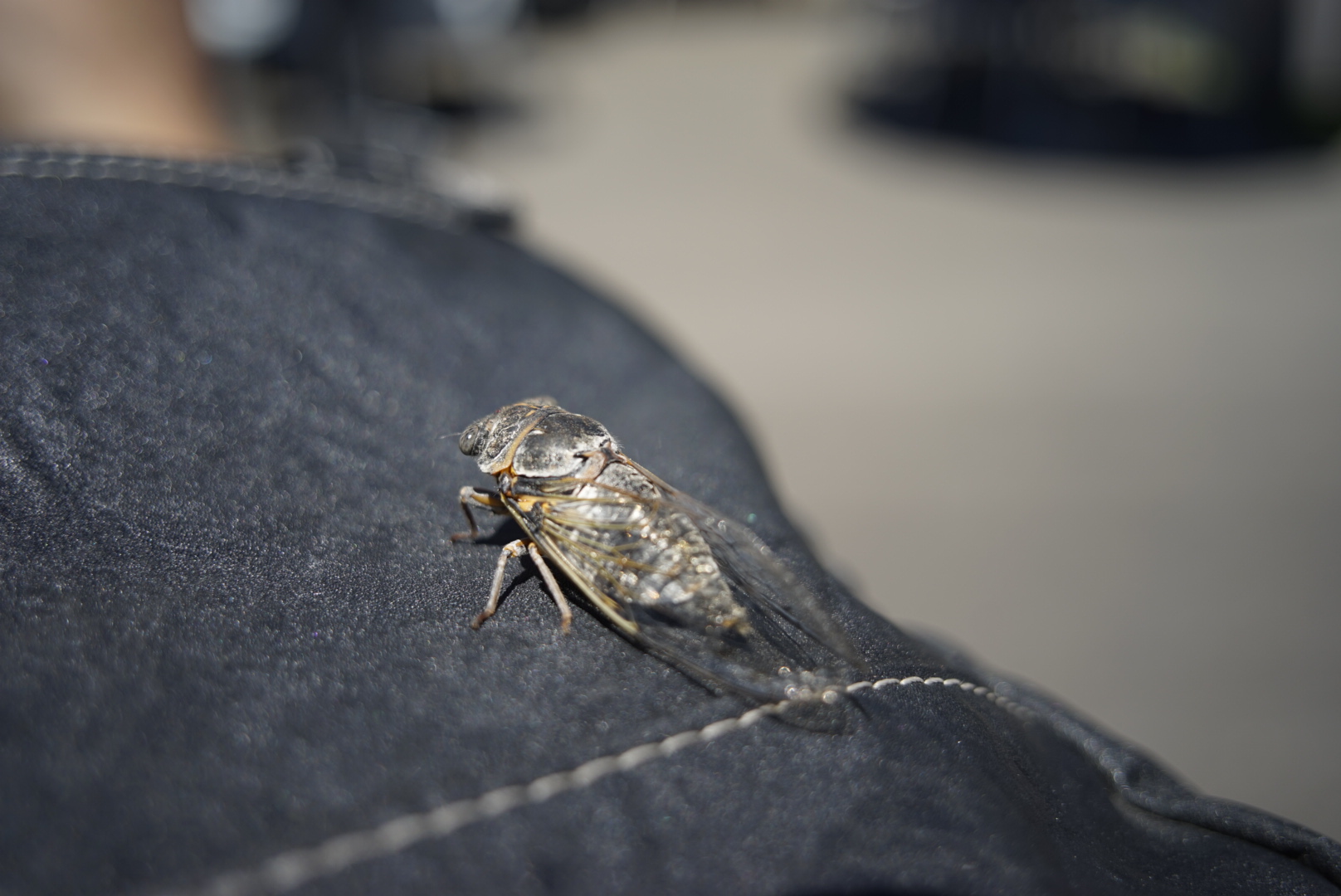 Exiting the toll highway, we stopped at the toll booth and looked down into the valley while smelling the hot dry pine trees that populate the mountains. We then descended down the mountainside into the seaside valley of Cassis.
We parked Colin and just went walking around the town. We stopped for salad and rose wine at a restaurant that was at the very edge of the harbour. Some young kids even came through the restaurant on their way to some low bluffs to swim in the sea. I also saw some kids in Opti dinghies being towed out for an afternoon of sailing.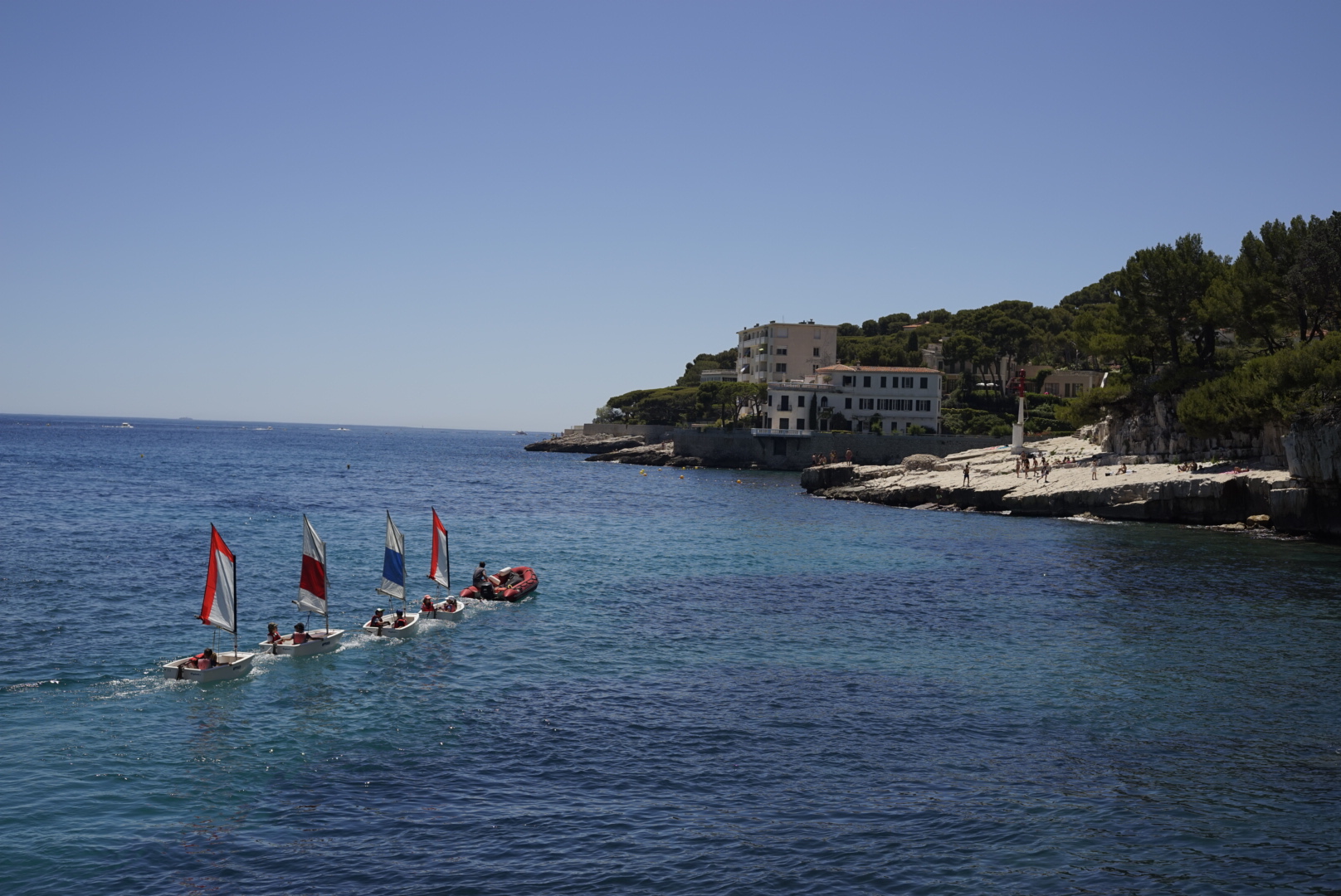 Afterwards, we walked the shore front and then checked out the Plage de la Grande Mer, the closest beach to the town centre. We then went to our new flat to get settled.
At 4pm, we boarded the regal Moby Dick III for a one hour tour of the famous Cassis calanque.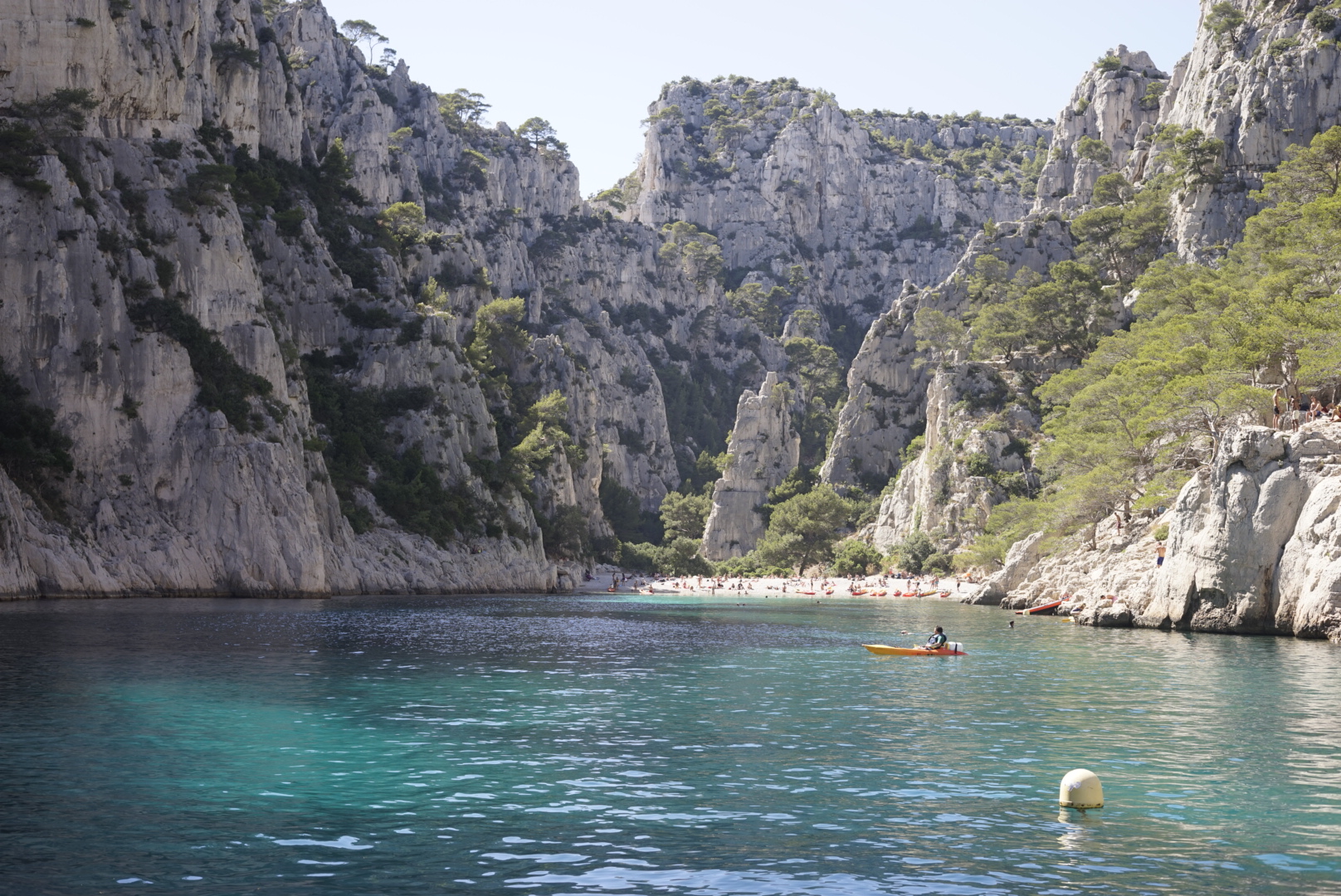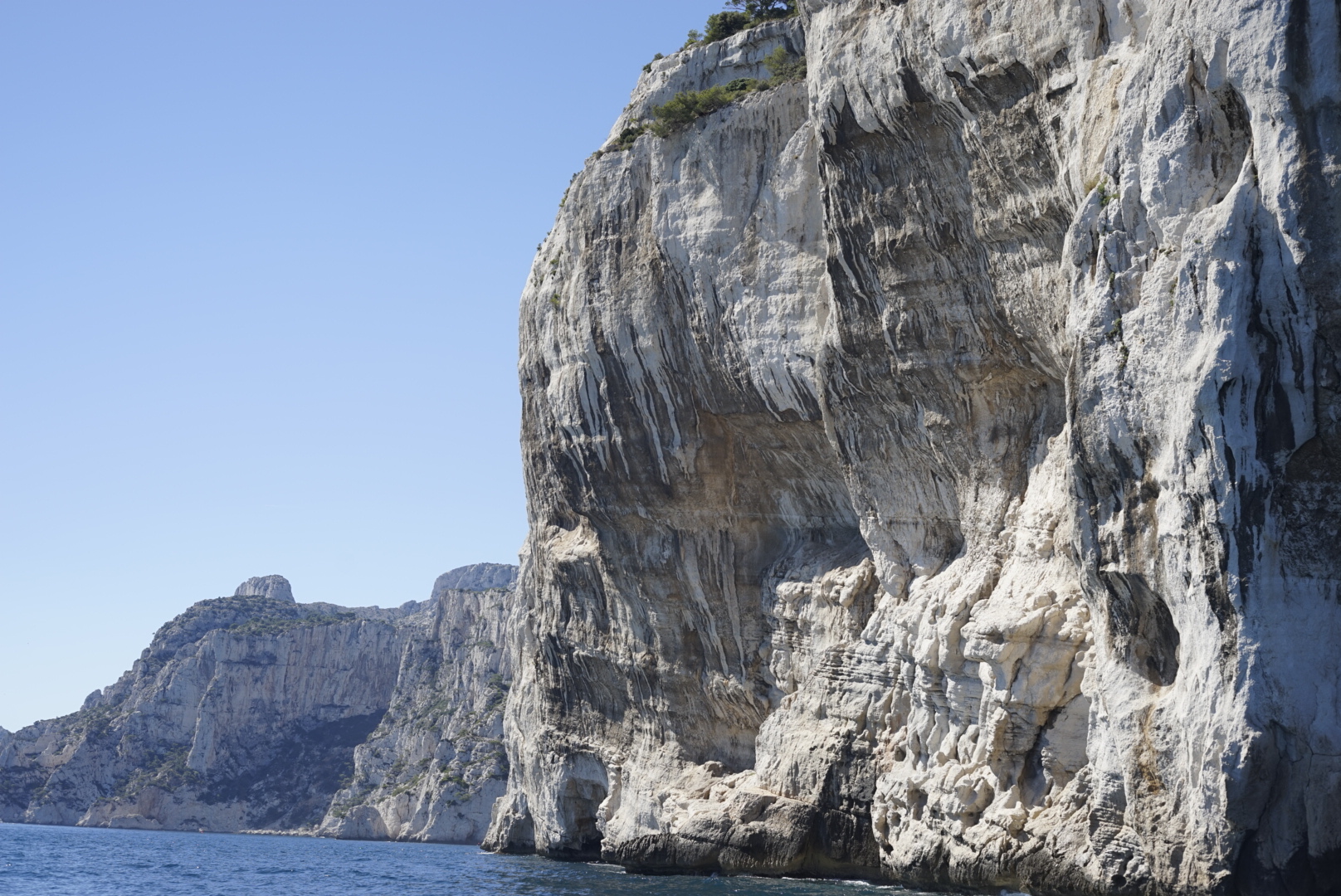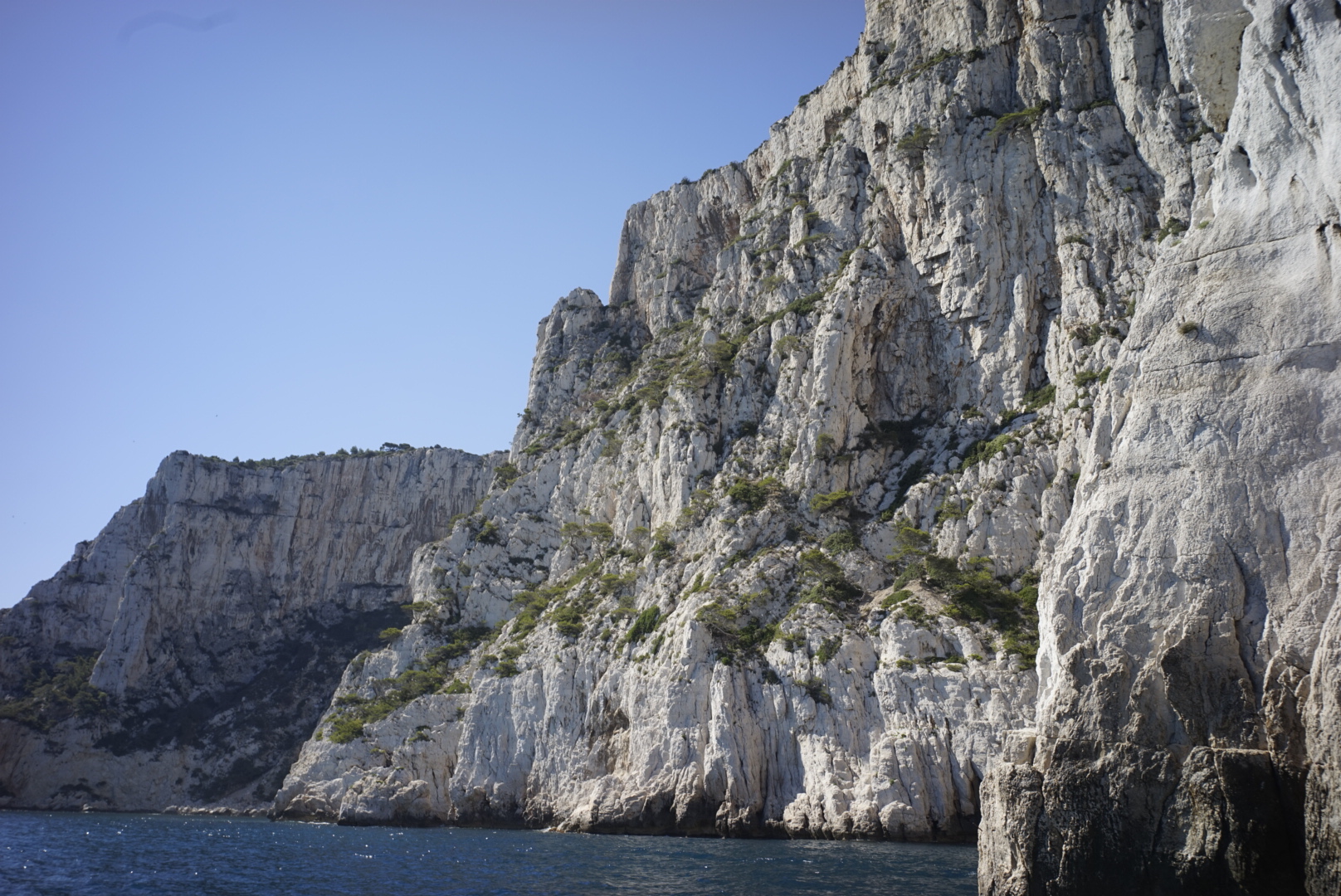 After the boat ride we went back to our flat for a bit of a rest, then Kristine and Athena went shopping while Triumph and I sat around. But not for long. We decided to get a few groceries but only after we had had a swim in the Mediterranean at the Plage de la Grande Mer. It was 6:30pm but there were still many people on the beach. We waded into the sea and found it to be colder than we had expected. Nonetheless, we swam for a half hour and then went grocery shopping.
Back to the flat for a drink and to drink in the view.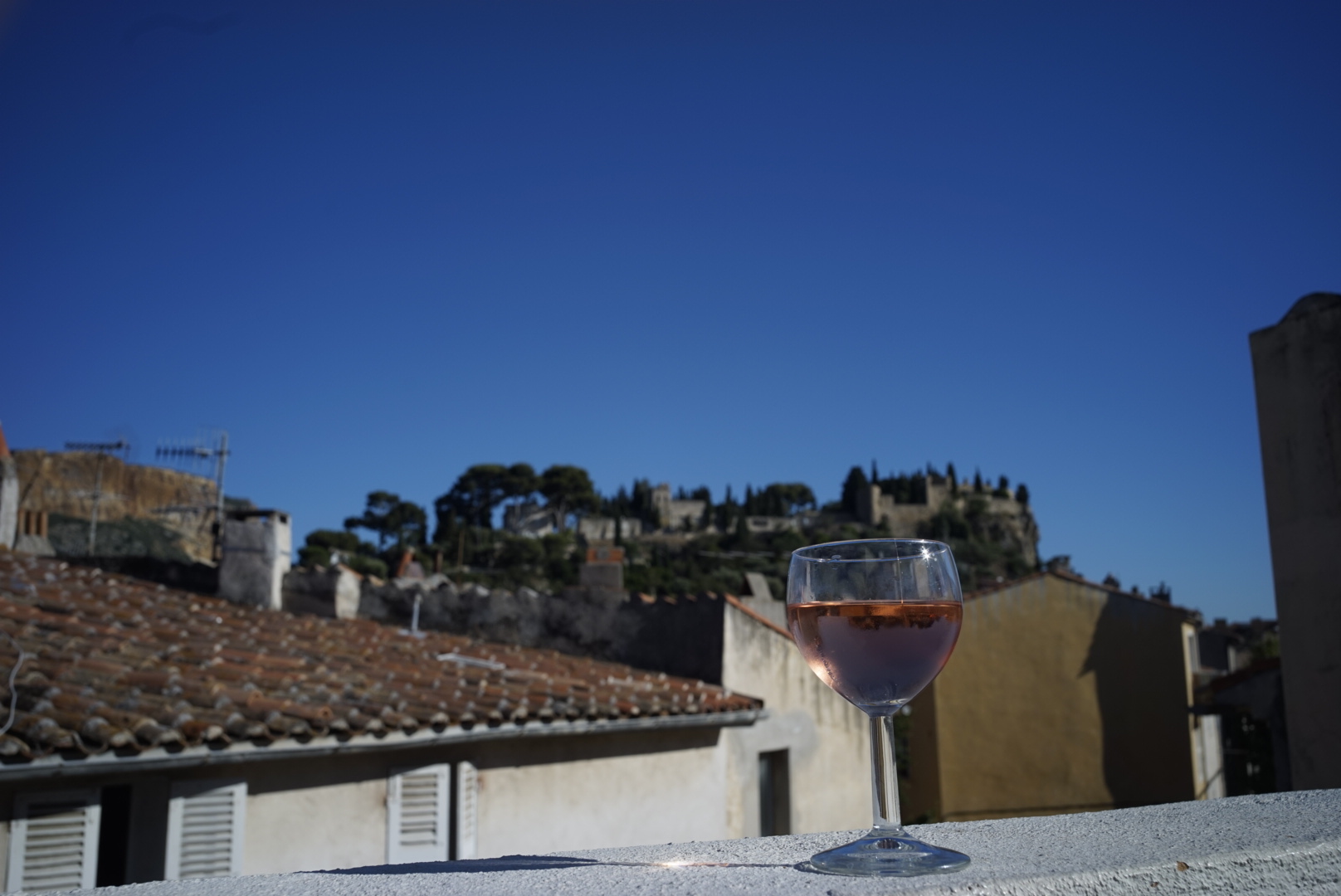 We went in search of dinner at the harbour and then an evening walk.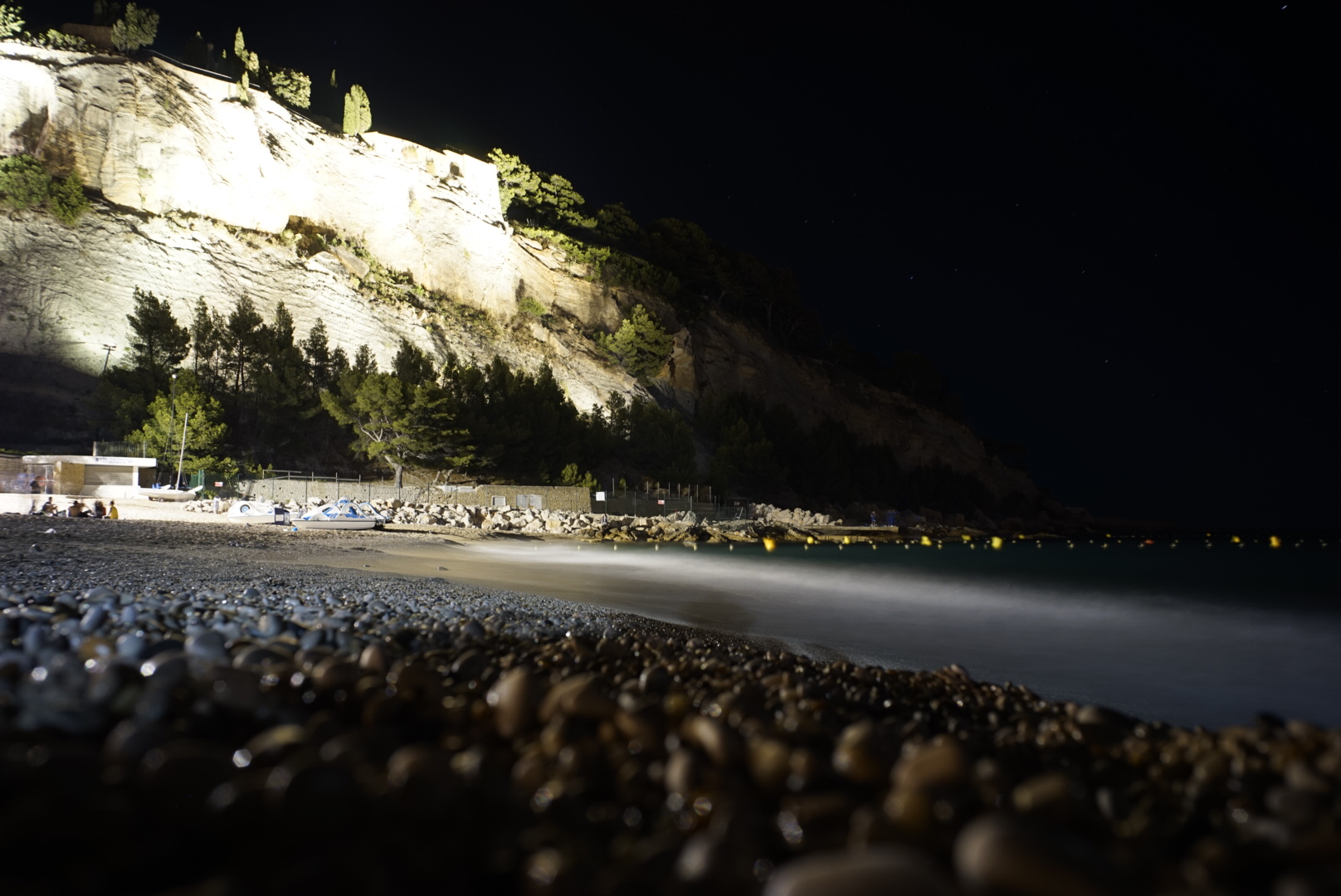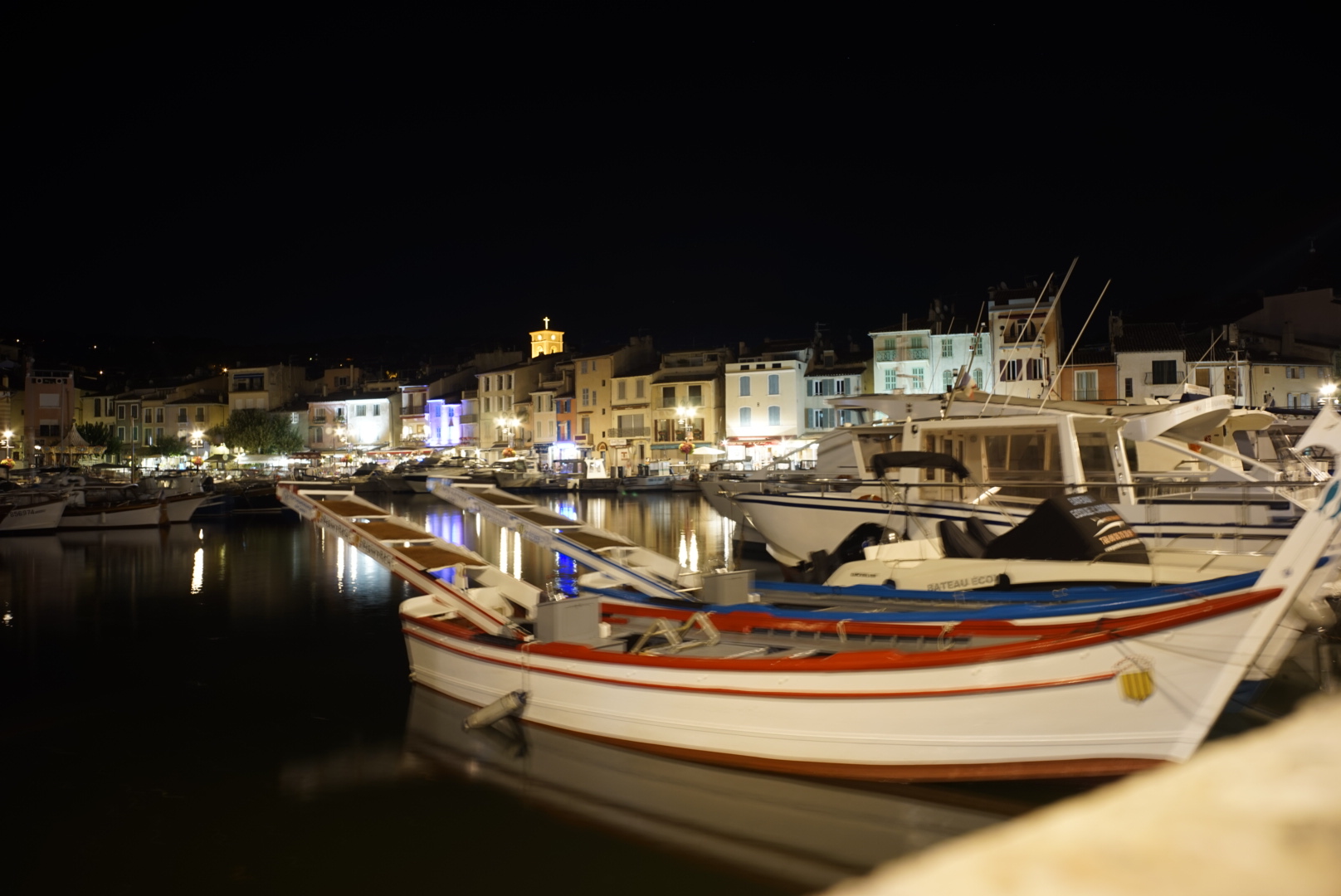 Home to bed to rest for our last full day of France :-/